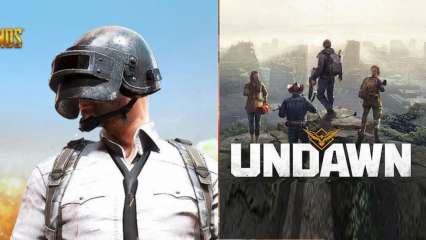 PUBG creator Krafton has been doing his best to get back to India over the past few months. But so far, PUBG Relaunch has not been made in India. Meanwhile, a new game named Undawn has been prepared. It is assumed that this new game can be launched in India via Singapore.
How is PUBG connected to Undawn
According to a report by Sportskeeda, Chinese company Tencent has a stake in both PUBG and Undawn. It wasn't until after PUBG was banned in India that Tencent registered a company named Garena in Singapore. The new Undawn game will launch in Singapore itself. In other words, the team that prepares PUBG can easily enter India thanks to this new game.
The new State game will launch soon
PUBG announced the new 'New State' game earlier this year. Players can pre-register for this new PUBG game. Although this game has not yet launched, it is expected to launch very soon on the Google Play Store and the Apple App Store.
Relaunch of PUBG in India
It should be noted that Krafton is making every effort to relaunch its PUBG game in India. The company registered a local business to return to India. Apart from that, the official YouTube and Facebook pages are also ready for PUBG users. However, so far no official comment has been received from the central government on the return of PUBG.
Hopes of PUBG enthusiasts in India have exploded after reports revealed that PUBG Corporation recently partnered with Microsoft Azure to host gaming sessions. Experts say this will help PUBG Corporation address concerns of the Indian government in data privacy.
Meanwhile, two PUBG Mobile teams from India – TSM Entity and Galaxy Racers have been invited to show off their skills at the PUBG Mobile Pro League (PMPL) Arabia Season One.
.