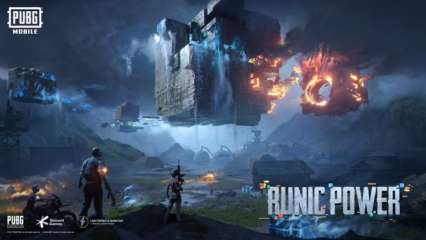 PUBG Mobile India has been banned by the Indian government since September 2020. With gambling still banned in India and the launch of FAU-G (Fearless and United Guards) on January 26, PUBG Mobile India and their loyal fan base continue to be frustrated that the Indian government is unwilling to lift the ban. Their frustrations have grown with PUBG Mobile Global recently releasing a new update on Android and IoS platforms. The new updates are sure to make Indian gamers sad and frustrated for the graphics and the action mode has been improved. In a Twitter update on PUBG Mobile's Global Grip, he announced the release of a 1.2 update based on a runic power mode. What is the runic feeding mode? According to players who have played the latest version of PUBG Mobile, this is a feature that improves the game's battle royale mode.
PUBG Mobile's runic power mode is a kind of energy booster and it gives them two skill sets. The runes available on PUBG Mobile are currently Flame Rune, Artic Rune, and Wind Rune. These three runes will have a boost skill and a summon skill depending on the type of skill the player is currently exhibiting. This update will be here until March 7 and it gives players unique skills to defeat the enemy.
The size of the new update on PUBG Mobile is huge. For Android the APK file takes up 615MB of space while on IoS it is 1.5GB. However, for users in India, all this is not possible because PUBG Mobile India is banned in the country.
When will the ban on PUBG Mobile India be lifted?
PUBG Mobile India was banned in September 2020 along with 118 Chinese apps for national security reasons under Section 69A of the Information Technology Act 2000. Meanwhile, PUBG Mobile India has released teasers stating that they expected a revival within the year. end. The teasers, which appeared during Diwali, were eagerly awaited by gamers in India, but as the New Year approached, the Indian government outright refused permission to restart because it was not convinced of the security features of PUBG Mobile India.
The government has maintained that no preferential treatment is granted to PUBG Mobile India and that the ban will remain in place. PUBG Mobile India has hired new members, including a new Country Manager, as they aim for a relaunch around March 2021. However, everything will depend on how the situation between India and China improves.
.