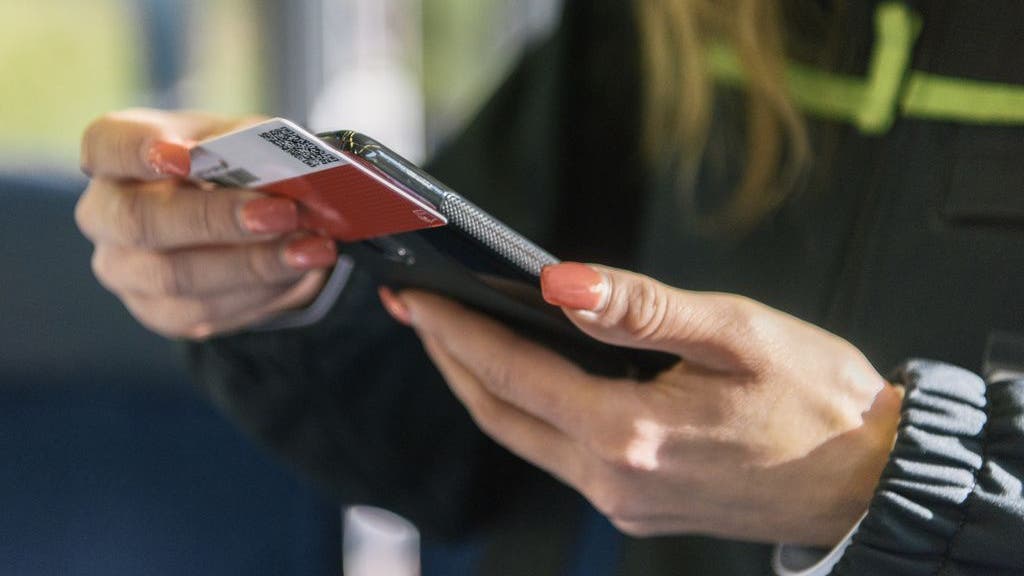 Public transport

55,000 fare evaders per month – digital tickets are both a blessing and a curse
Public transport is increasingly struggling with travelers without a valid e-ticket. For example, these tickets are solved too late. This results in losses in the double-digit millions for public transport every year. The President of Pro Bahn calls for more ticket controls.
Hardly anyone sits on the train with a paper ticket anymore. Travelers are increasingly buying their tickets using their cell phones or computers. The public transport industry organization Alliance Swisspass therefore wants to switch to digital operation for tickets by 2035. The blue ticket machines will soon be history. But for public transport companies, the digital offer also has a downside, as PilatusToday reports.
"The increase in digital tickets is leading to more cases of travel without a valid ticket," says Thomas Ammann, media spokesman for Alliance Swiss Pass. For example, e-tickets are solved too late, people forget to check in in automatic ticketing or check in too late, or people in automatic ticketing check out too early.
Over 50,000 fare evaders per month
Since the launch of the national register of fare evaders in April 2019, the Alliance Swisspass has registered almost 2.5 million cases of fare evaders. This corresponds to around 55,000 cases per month.
Thomas Ammann assumes that public transport loses an amount in the double-digit millions every year due to travelers without or with a partially valid digital ticket.
Digital tends to lead to dubious behavior
The Pro Bahn Schweiz association, which represents the interests of public transport customers, sees the digital tickets as a blessing and a curse at the same time. President Karin Blättler describes the offer as progress in terms of comfort. "At the same time, such tickets need even more controls than before." The control staff in public transport must therefore not be reduced, but expanded. "Everything that is digital tends to lead to dubious behavior." This is also the case in other areas of daily life.
Blättler also has no sympathy for passengers who dodge fare because they didn't have the technology under control. "Just because you can buy the ticket digitally doesn't mean that you only activate the ticket after the train has departed or that you get on the train with an empty cell phone battery." Anyone who wants to enjoy the advantages of the digital ticket also has a responsibility to deal with the offer properly and in accordance with the rules. "In the past, if you got on the train without a ticket, you also knew that there would be problems with an inspection."
Check before boarding recommended
It remains unclear whether the SBB has tightened the controls because of digital fare evaders. They did not provide any information on the type and frequency, says SBB media spokesman Reto Schärli. SBB recommends that customers with e-tickets always check before boarding the train that the ticket has been uploaded and that the QR code is available.
Schärli points out that customers must be in possession of the e-ticket before starting their journey. "If the e-ticket, which was purchased correctly before departure, cannot be presented at the ticket checkpoint, the customer attendant will take your personal details and have them check whether the e-ticket has been purchased." As an example, he mentions forgotten e-tickets, dead cell phone batteries, unreadable tickets and internet problems.
If the e-ticket was available, a processing fee of 30 francs will be charged for the clarification effort. Dodgers receive an invoice with the ticket price plus a fine of CHF 90.
Handle digital tickets correctly
Buying a digital ticket can seem more complicated to some commuters than using the touchscreen on the blue ticket machines. Thomas Ammann points out that using new systems always takes a certain amount of time to get used to. "It is therefore very important to inform users about the correct handling of digital channels."
In the case of mobile tickets, for example, customers would be informed when they bought their ticket if they bought their ticket too late, says Ammann. In the case of automatic ticketing, the mechanisms for combating abuse are also constantly being optimized.
Despite everything, the digital dodgers are not a mass phenomenon. "All in all, it can be said that the vast majority of public transport customers are traveling with the correct tickets," says Ammann.