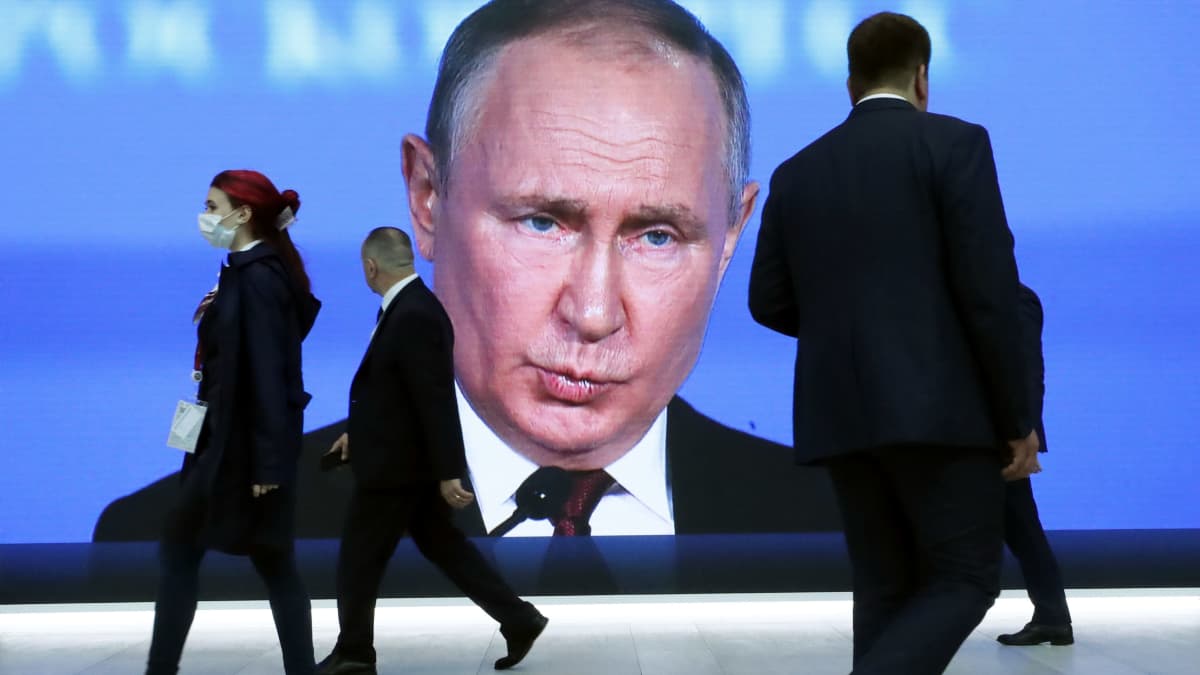 Russian losses in the war are mounting and the invasion of Ukraine has had a detrimental effect on the Russian economy.
Russia's poor military performance in Ukraine will have a significant impact on Vladimir Putinpopularity as president, according to Hanna Smithresearch director of the Helsinki-based Hybrid Center of Excellence (CoE).
"Wars like this leave a stain that can undermine leadership," Smith said, citing historical examples, during an appearance on Yle TV1's A-Talk current affairs program Thursday night.
Smith added that it will be very difficult for Putin to change the impression that the war in Ukraine has not gone according to plan.
"Putin's countdown has begun," she said, pointing out that Russian losses in the war are piling up and that the invasion of Ukraine has had a detrimental effect on Russia's economy.
"Going back to the tough image that made Putin so popular is a long way off. Perhaps Putin, who is in his 70s, won't even be able to do that anymore," Smith said.
A counter-offensive launched by Ukraine on September 5 in the northeastern province of Kharkov resulted in Ukrainian forces taking almost the entire area within days.
Speaking of Yle's A-Studio Monday night program, Sinikukka Saari of the Finnish Institute of International Affairs (FIIA) said Ukraine now had momentum in the war after the success in Kharkiv.
"The fact that Putin has kept his mouth shut really shows that momentum is now with Ukraine. It would be worth putting pressure on Russia now in different ways so that there would be more of these cracks," said Saari .
Reuters news agency reported on Thursday that Ukrainian forces repulsed three Russian attacks north of the city of Donetsk, although the reports were not independently verified.
During Thursday night's A-Talk, Smith stated that Putin has already failed in the strategic goal of the war, which is to quickly overrun Ukraine and oust his government. Even if Ukraine continued to suffer losses in the war, Smith noted that the overall situation is unlikely to change — with possible knock-on effects for the Russian leader.
"It could happen out of the blue and very quickly, or it could take several years. But we won't see Putin in 2036," Smith said.