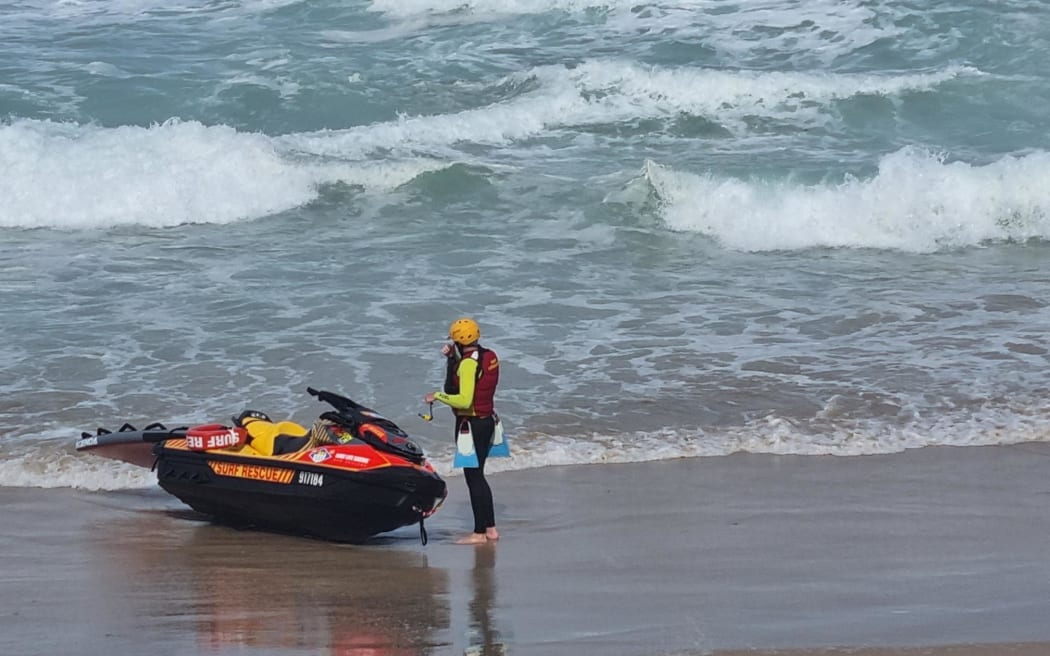 It was one of the biggest rescue attempts this summer and one witness says the outcome could have been much worse.
The emergency services were alerted around 11.30 am yesterday after several swimmers had to be pulled out of the water at Opoutere Beach, north of Whangamatā.
The incident follows another drowning south of Whangamatā on Tuesday.
Senior Sergeant Will Hamilton of the Whangamatā Police Department said searches for the shoreline and water would continue today and a fixed-wing aircraft would also search the area from the air.
"Police are asking anyone who finds items of interest on the shore to hand them over to Whangamatā Surf Club police."
Former lifeguard and rescue helicopter Tony Brooks visited Opoutere Beach yesterday with his partner Kathy, a nurse.
They encountered a rescue mission of about 20 people, two of them also doctors, dragging swimmers out of the water, and sprang into action.
Six people were rescued from the sea: one in a serious but stable condition, who was airlifted to Waikato Hospital, four in mild to moderate conditions, and another who later died.
A missing person is still being sought. It was assisted by a fixed-wing aircraft late yesterday afternoon.
Brooks said the group was a family of seven with a bach nearby, who likely got into bad conditions while swimming.
"Even though the waves were big, it certainly wouldn't be unfathomable to think you'd just take a quick dip and a dip," he said.
But big waves weren't the only danger.
He explained that the beach just offshore has a steep slope.
"What happened is they probably just walked in the water, played a little bit and then just went over the edge," he said.
Brooks said a local resident told him how the family was sucked out behind the waves, where they fought to get back ashore.
It could have been much worse without the help of the group.
"What it was was a collection of some really good people out there who were able to help the situation," he said.
Brooks believed the collective specialist skills of those involved helped save many of those pulled from the water.
Not only this, he said that a life saving rescue board was left on the beach. It was used by one of the rescuers to bring in some of those trapped in the crack.
Brooks, who had never seen this before, praised whoever left the sign there, saying that if it weren't for it, more tragedy could have happened.
Andy Kent, Surf Life Saving's national lifesaving manager, said the area where the family was rescued was an unguarded beach.
He said any unguarded beach was not suitable for swimming.
"With waves like this you shouldn't take any risks, because the waves can be very unpredictable."
The search for the missing swimmer is expected to continue today.