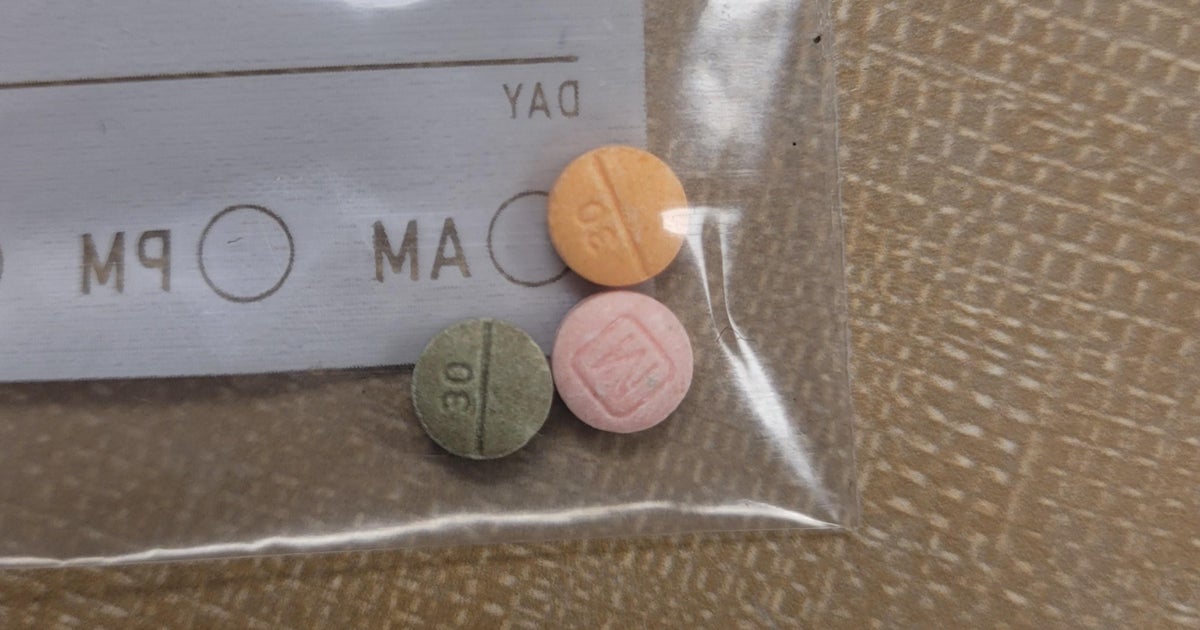 MANKATO, Minnesota — Tonight another warning to parents that there is now a dangerous drug in Minnesota, and it is designed to look like candy.
The Minnesota River Valley Drug Task Force says a number of brightly colored fentanyl pills have been found in one of the homes involved in the shooting incident from last week in Mankato.
Task force agents working with the Mankato Department of Public Safety say the multicolored pills had an "M" on one side and "30" on the other. They tested positive for fentanyl. The MRVDTF says this is the first time they've encountered these multicolored pills in the area.
The DEA has warned the public about the pills, which it says are being used to target young people. The street name for these pills is "Rainbow".
"Rainbow fentanyl — fentanyl pills and powder in a variety of bright colors, shapes and sizes — is a deliberate attempt by drug traffickers to encourage addiction in children and young adults," DEA Administrator Anne Milgram said in a statement.
The pills are stamped with an M on one side and 30 on the other.
"We first saw it on Friday the 16th," said MRVDTF Lieutenant Jeff Wersal.
Wersal says dealers are targeting children with these potentially deadly pills.
"I want people to know that it can come in all forms," ​​Wersal said.
Officers also seized gunpowder and blocks resembling sidewalk chalk, making fentanyl look harmless.
Fentanyl is a synthetic opioid that is 50 times more potent than heroin and 100 times more potent than morphine. Just 2 milligrams of fentanyl, which is equivalent to 10-15 grains of salt, is considered a lethal dose.
"We've been warning people to watch out for these blue pills, these fake blue pills and now I think they're making them multicolored just because people don't think they're dangerous and target younger people," Wersal said. .
"We see our young people in the bus shelters passing out from smoking fentanyl," said Lisa Clemons.
Police in urban areas have had to deal with young people smoking blue pills or fentanyl at bus stops, with many overdoses in Minneapolis and St. Paul.
Mankato has seen his share of blue fentanyl, now they have to deal with rainbow fentanyl and the possibility of children being targeted.
"It's imperative to talk about this with our kids, make sure they don't take anything that a friend or another student gives them. The only prescription they should be taking is if a doctor or pharmacist gave them to them, Wersal said.
Police encourage parents to talk about rainbow fentanyl with their children.
Police believe the illegal pills came from the southern border near Mexico.
According to the Centers for Disease Control and Prevention, there were more than 107,000 drug overdose deaths in the U.S. in 2021, of which about 71,000 were synthetic opioids.