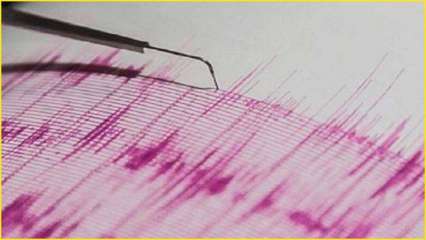 After the 5.3 magnitude earthquake on Wednesday July 21, another 4.8 magnitude earthquake struck Bikaner in Rajasthan at 7.42 a.m. on July 22 (Thursday), the National Seismology Center reported.
On Wednesday, an earthquake with a magnitude of 5.3 on the Richter scale had struck Rajasthan in Bikaner, the National Seismology Center had informed on its official Twitter account.
"Earthquake of magnitude: 5.3, occurred on 07-21-2021, 05:24:29 IST, Lat: 29.19 & Long: 70.05, Depth: 110 Km, Location: 343 km WNW of Bikaner, Rajasthan," National Center for Seismology he wrote.
.