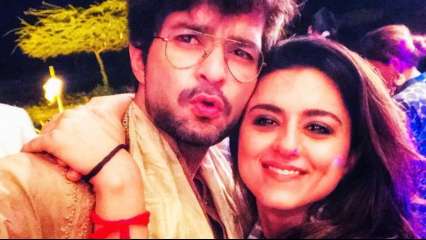 While Raqesh Bapat was taking part in "Bigg Boss OTT", his ex-wife Ridhi Dogra defended him from the outside, calling him a vein-less and henpecked husband. After more than seven years of marriage, the two divorced in 2019 and have a friendship.
Raqesh revealed in an interview with the The Bharat Express News that his divorce from Ridhi had taken its toll on him, but that they are now in a "good space". "Any relationship ending has never been easy and I'm an emotional person. I never thought I would end up in a situation like divorce because I always, and she too, wanted to work on marriage. for sure. But unfortunately there are things you can't control and sometimes you go through this whole aspect of "shayad achcha ho sakta tha (maybe that could have been fixed)", so there has a lot of guilt, a lot of 'maybe I went wrong, she went wrong', she probably felt the same too, "he said.
"There are a lot of thoughts that you go through at this particular stage and it's important that you go through them because that makes us humans. It cost me dearly because I was used to being married for seven years, so accepting the difference in life is definitely going to be a task. But now I'm fine. We've both been through this and we're in a good space now, "he added.
"I also asked for help, which was necessary, because our mind is a machine for creating meaning, it is always thinking. There is uncertainty about a lot of things, so we need to resolve this issue and move on. I graciously accepted that getting help isn't a big deal. You have to talk to people if there is a problem. I did and it suited me for sure. I have also done visual art therapy which has helped me a lot, I have become a therapist myself now, so it is a good thing. Now everything is done and dusted off, everything is in a good space ".
Raqesh and Shamita Shetty have become close to "Bigg Boss OTT" and the two were recently photographed on a date by paparazzi.
.