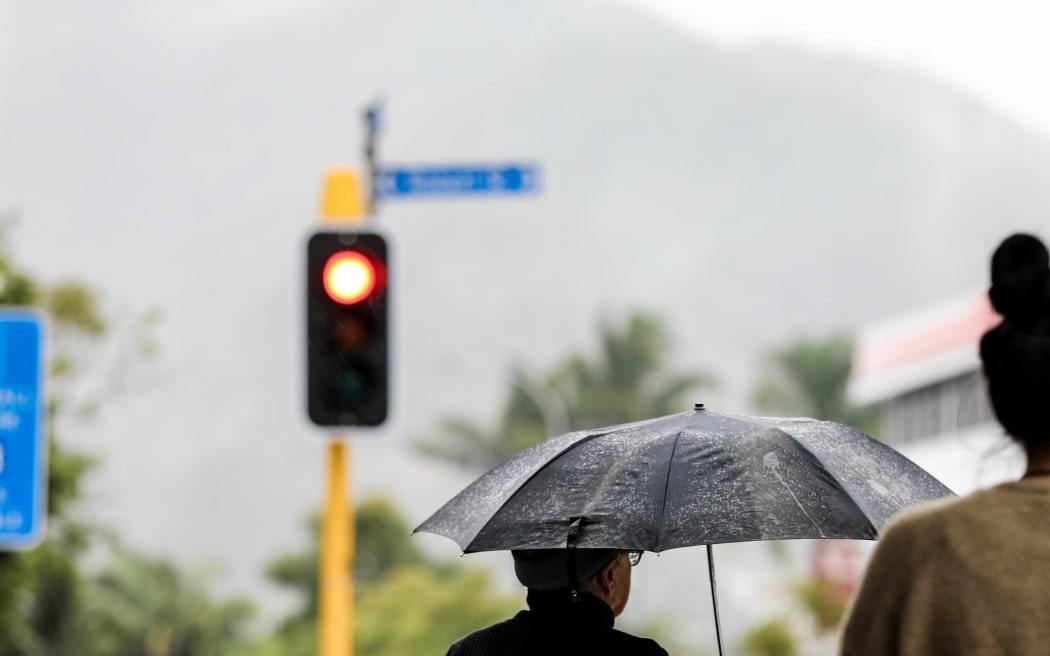 The government's decision to scrap the Covid-19 Protection Framework is reasonable, but dropping mask mandates for public transport is a mistake, an epidemiologist says.
As of midnight Monday, September 12, masks will only be required in health and aged care facilities and will not need to isolate household contacts with cases if they produce negative RAT results on a daily basis.
University of Auckland epidemiologist professor Rod Jackson said it was a reasonable decision for now, but warned that "it's the next variant we should be concerned about".
"I think at this point it's one of those decisions that's very reasonable because we still have a variant that seems to protect vaccination and primary infection from serious illness and death for the vast majority of people, so I think at this point we're OK, but what matters is what the next variant looks like."
He told Checkpoint masks should continue to be used in confined spaces such as buses and airplanes.
"Those are settings where you sit next to someone and you don't know if they have Covid, they don't know if they have Covid, so that's a setting where I think we should have kept masks."
Jackson said he would still wear a mask in confined spaces, encouraging people to wear N95 masks — "that's incredibly protective for most of us."
He wasn't as concerned about large, ventilated interior spaces as he was about public transportation.
"I think that's a mistake unless they have information I don't have… on the buses I'd be concerned, in small spaces I'd be concerned. So I'm going to make sure I wear a top hat. quality mask in those settings."
Those who qualify should get their boosters because vaccination was a good defense against serious illness and death, he said.
University of Otago epidemiologist Professor Michael Baker agreed that a mask mandate should be maintained for public transportation.
"We need criteria to identify these high-risk situations, especially those that are confined, crowded and close contact where people are regularly exposed," he said.
"On that basis, public transport would be an important environment for universal mask use, at least until we have a low Covid-19 transmission rate, which we haven't reached yet."
Baker said there had to be a framework to replace the traffic light system.
"Such a framework could be a simple, meaningful way to describe the level of Covid-19 risk and a proportionate response at each level," he said.
"We have systems in place to categorize the risk of fires, storms and earthquakes, so this is an established approach to managing threats.
"We certainly know enough to have a science-based alert system for Covid-19 and other respiratory disease pandemics."
Baker said we could expect Covid-19 to continue to develop and generate further waves of infection that require a coordinated response.
University of Otago epidemiologist Dr Amanda Kvalsvig said the government should take all New Zealanders into consideration when removing protective measures.
"Reduced measures mean that disabled and immunocompromised people will now share public spaces with unmasked people who may be a household contact of a case and are actively contagious," she said.
Kvalsvig said that with the end of the mask mandates, the need for excellent indoor air quality was important.
"Indoor ventilation and air filtration are now urgent public health priorities for New Zealand and the good news is that they really work.
"But without safe access to public spaces, many people with disabilities will have to make choices that no one should, between a lockdown — but this time a private one with no endpoint — or taking the risk of a life-altering or life-limiting infection," she said.
What other political parties are saying
The Green Party said the decision to scrap the traffic light system would make people question whether the government has abandoned response to the Covid-19 pandemic.
Covid-19 spokesperson Teanau Tuinono said the near-complete removal of long-term protection would be a major concern for immunocompromised and disabled people.
He said the focus should shift to slowing the spread of Covid-19 using long-term protective public health measures, in addition to equal access to all future vaccines.
"The risk people face from long-term COVID and the potential for new, more contagious variants has not changed," he said.
"The government must now invest in long-term protection. This is particularly vital to ensure that our disabled and immunocompromised whānau can continue to lead their normal lives without endangering their health."
However, the ACT party said our isolation rules for those who tested positive were still too strict and needed to be changed.
ACT leader David Seymour said New Zealand's isolation rules are among the strictest in the world.
"No other jurisdiction requires seven days of mandatory isolation for business and domestic contacts. Jacinda Ardern must look to the rest of the world and change what are currently the world's most inflexible isolation rules.
"Locking people into their homes for longer than necessary brings real costs to them and the economy, without improving our Covid-19 response.
"We need a Covid-19 response that takes into account all the costs to the well-being of New Zealanders and the benefits of fighting Covid-19 when introducing controls," Seymour said.
Auckland Mayor Phil Goff said the government's decision reflects significant reductions in risk from the virus due to rapidly declining infections.
"The traffic light system has helped Kiwis manage the risk to themselves, their families and our communities for nearly a year," he said.
"However, with the number of cases declining steadily and most people having some level of protection as a result of vaccination and often partial immunity from previous infection, it is time for New Zealanders to make their own assessment of the measures they need to take to reduce the risk of infection." Catching Covid-19."
Goff said the lifting of restrictions put New Zealand in line with other similar countries around the world. He hoped the change would further facilitate the movement of tourists, international students and skilled migrants to New Zealand.
Business response
Businesses have welcomed the move, with Hospitality New Zealand saying it was the best news it had in two and a half years and it would make a difference to cafes and restaurants.
Business leader Kirk Hope says it was encouraging that the government relied on individual companies to decide how to limit the spread of the virus.
Alan McDonald of the Employers' and Manufacturers' Association said the move was symbolic as there had already been a high level of non-compliance around mask wearing.
"I think it's a really positive signal… because it kind of means the end of the restrictions and the restrictions we've been living under," he said.
"It's a little hard to convince people that we're open for business when you still have orange restrictions on your international travelers."
He said removing mask mandates would be particularly welcome in the hospitality and retail sectors.
"It will be interesting to see if it actually encourages a few people to go back to work in the hospo and retail sector because they don't have to wear a mask all day," he said.
While masks would no longer be mandatory on Air New Zealand flights, the airline said customers would still be allowed to wear them and they would remain available.
However, masks may still be required on some outbound international flights, depending on the individual jurisdiction the flight arrives in, the airline said.
"While some customers and employees will welcome this news, it doesn't mean masks are going away forever. We really encourage customers to keep doing what they feel comfortable with, and that's the same message we share with our employees," Air New Zealand spokesperson Leanne Geraghty said.
The airline has also reminded people that they can get a credit until the end of the month if they decide not to travel after the changes.