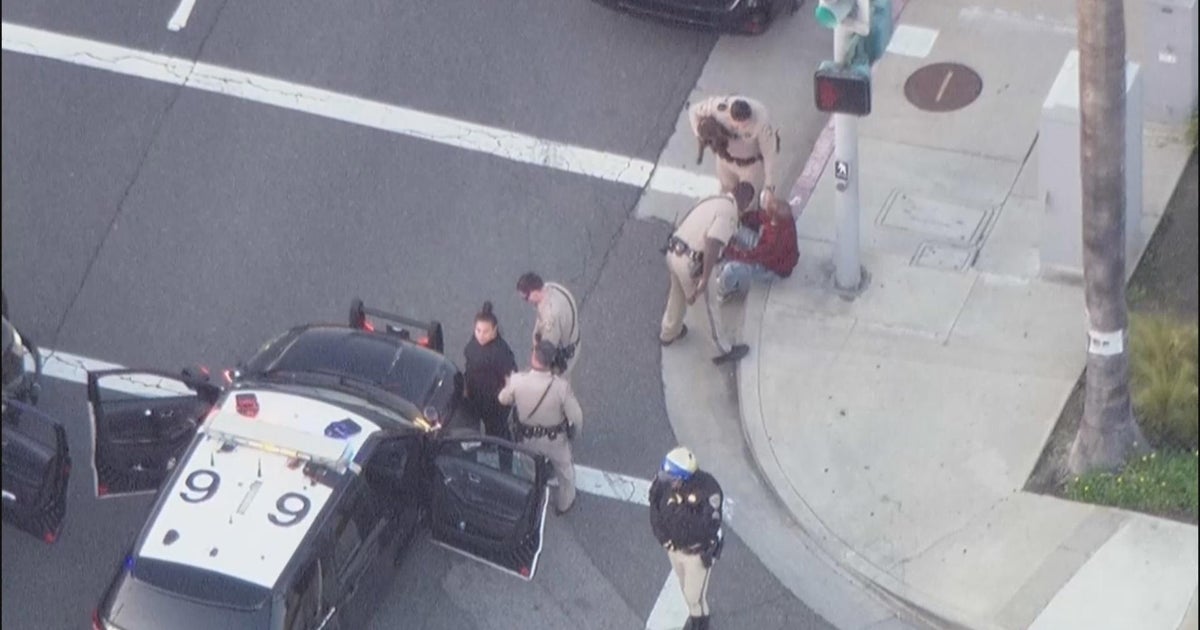 The Los Angeles County Sheriff's Department pursues a reckless driving suspect on southbound I-405.
The driver of the vehicle was reportedly on the phone with California Highway Patrol claiming they were being chased by LASD as they made their way to the hospital. The suspect exited the highway and entered Inglewood and Hawthorne before stopping after deputies left and CHP took over the pursuit.
A driver, passenger and dog exited the vehicle shortly afterwards.
The driver reportedly had a negative experience with deputies in the past and did not want to pull over for them.
Officers arrested them a short time later.
According to LASD, the dog the driver had in the chase was stolen.
As a result, both occupants of the vehicle were taken into custody for grand larceny. The woman, who is pregnant, is first taken to the hospital for booking permission.