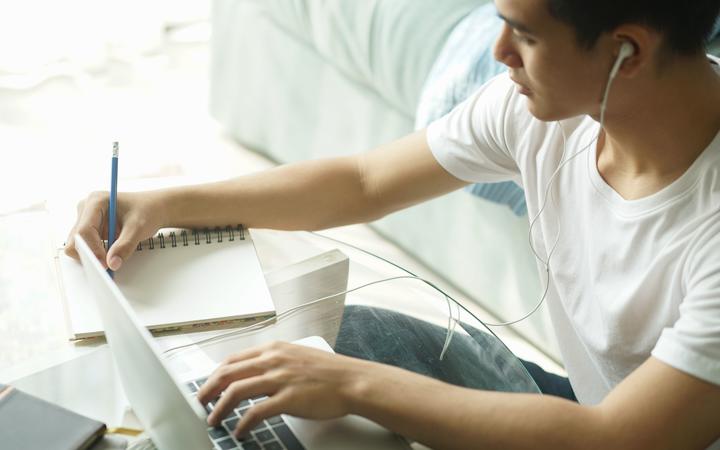 Education New Zealand, the government agency responsible for attracting international students, warned MPs that it would take 10 years to rebuild the international education sector by $ 5 billion a year.
Appearing before the Parliamentary Committee on Education and Workforce today, Steve Maharey, president of Education New Zealand, said New Zealand had enrolled around 120,000 international students a year before the pandemic , which was probably close to the maximum that educational institutions nationwide could cope with.
He said it would take about a decade to bring the numbers back to pre-pandemic levels.
"In Christchurch, for example, it took about 10 years to get back to the kind of situation they were in before," he said, referring to the slow recovery in international student enrollment in that city after the 2011 earthquake.
Maharey's comments followed questions from committee member and former CEO of the Southern Institute of Technology, National Party MP Penny Simmonds.
She said universities and polytechnics expected big deficits this year and would continue to suffer financially if they did not get significant numbers of foreign students.
"If we don't start welcoming students soon and certainly if we don't take them in by the first admission 2022, we will see that die out for another two years," she said.
"I just think we don't know how long it's going to last in the tertiary sector," she said.
Maharey said that before the pandemic, it was recognized that New Zealand was too dependent on China and India for students and that the industry needed to diversify.
He said the industry should also attract more high-value students and focus on students whose primary focus is education, not immigration.
Potential growth observed for Thailand, Vietnam and Malaysia
Education New Zealand chief executive Grant McPherson said there was potential for growth in enrollments from countries that had previously sent students to New Zealand, such as Thailand, Vietnam and Malaysia. .
He said New Zealand had enrolled few students from Indonesia and that country was another possible source of growth, as was Brazil.
McPherson said Education New Zealand is monitoring what other countries are doing in terms of allowing entry for international students and that the UK and Canada are open to international students.
He said 5,000 international students were studying online with New Zealand universities and polytechnics.
Maharey said that before the pandemic, Education New Zealand had identified online education and education provided abroad as potentially important areas of growth for New Zealand.
He said the country probably could not have accepted many more foreign students into the country.
"It would probably be an exaggeration to say that a lot more students than 120,000 could enter the country, maybe it would be 150,000 at most, so there is not much potential for growth at the national level, but there is one, "he said.
Maharey said Education New Zealand wanted to rebuild international education in order to enroll higher-value students from a wider variety of countries.
"Thinking that by 2022 this industry will start to pull away from the base it is in now and start its rebuilding process all over again towards something like 2033, when we could have a very different and very positive industry," did he declare.
RNZ previously reported that there are around 30,000 international students studying in New Zealand.
.