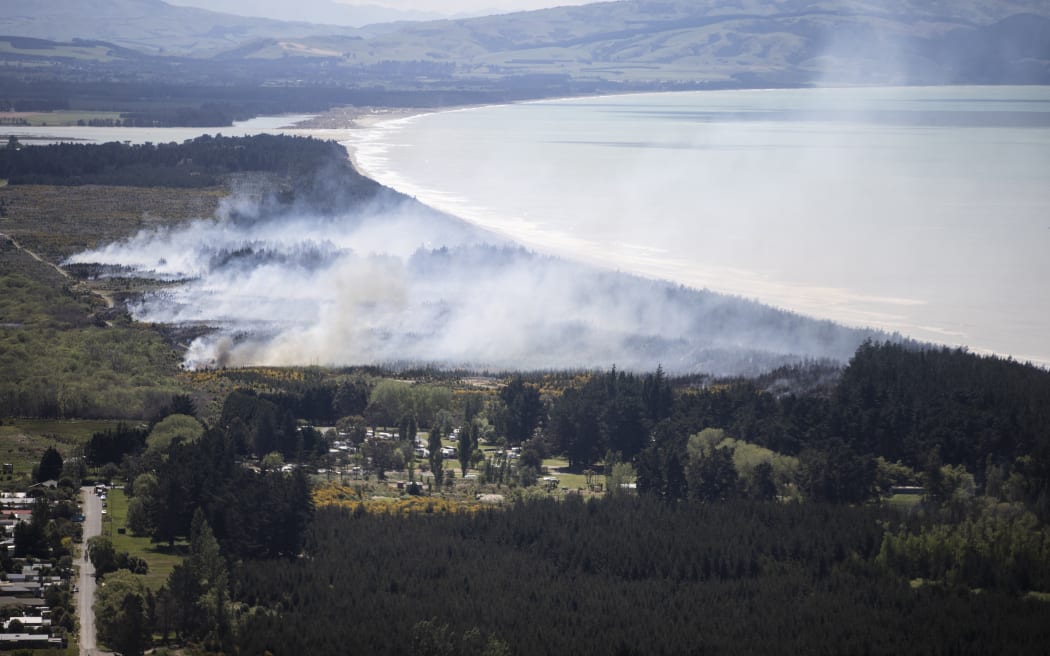 Replanting has begun in a North Canterbury coastal park that was destroyed by fire 10 days ago.
A fire caused by fireworks has set fire to approximately 200 acres along a 5km stretch of coastline, from Pegasus to Woodend.
Most of the fire was in the Tūhaitara Coastal Park, about a third of it.
The manager of a park in North Canterbury at the center of a major fire said it would have been worse if there weren't so many native plants.
Greg Byrnes said the replanting began this week with help from Conservation NZ volunteers and students from Australia's Deakin University.
"And they've placed about 400 to 500 plants in one of the burned areas… just north of Woodend Beach."
Byrnes said some of the severely scorched plants, such as cabbage trees, will recover once they get some decent rain.
The fire that started on November 2 saw 130 people evacuated from Woodend Beach Holiday Park.
The police have spoken with two rangatahi, one of whom has been referred to Jeugdhulp.