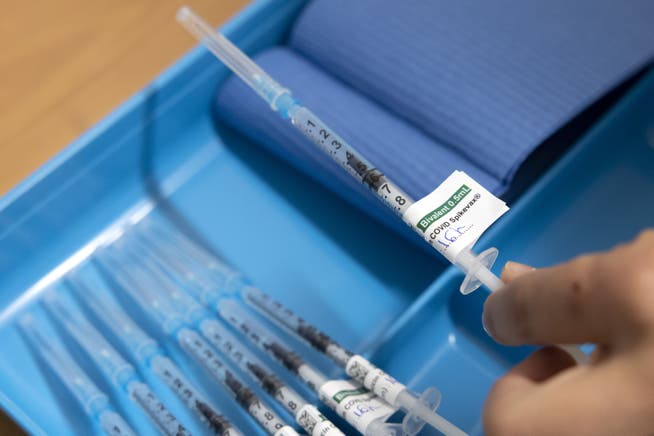 Pandemic

Investigation: There was no willful misconduct in vaccine procurement
There have been no willful violations of law or treaties in federal vaccine procurement. An administrative inquiry thus confirms the results of a previous review.
Two contracts with vaccine manufacturers were not covered by commitment credits when purchasing corona vaccines. This is the conclusion of an administrative investigation published on Wednesday, which was carried out by the former Director of Financial Control, Kurt Grüter. The report also states that legal or contractual obligations or information obligations were "not intentionally" breached.
The administrative investigation thus confirms the results of an initial federal review. This also showed that, with two exceptions, all payments and all contracts with the vaccine manufacturer had been covered by loans.
The internal administrative investigation was initiated at the time because some parliamentarians wanted to reduce the number of new vaccine doses to be purchased and reduce the loan estimated by the Federal Council by CHF 246 million. It was unclear whether this was still possible at all, because the Federal Council had already signed contracts with manufacturers and thus entered into financial obligations. (dpo)