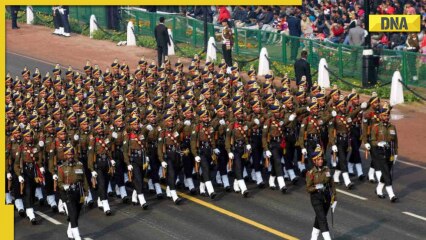 Republic Day 2023 Traffic Advisory: Noida Police to advise commuters on route diversions at Delhi borders
Noida police issued a traffic advisory on Tuesday ahead of Republic Day to warn commuters of route diversions that would begin at 9 p.m. on Jan. 25 and last until the end of the festivities on Jan. 26.
The traffic helpline can be reached in case of nuisance on 9971009001. The police have asked you to take alternative routes to prevent nuisance.
यातायात
गणतंत्र दिवस परेड अवसर पर दिनांक दिनांक दिनांक दिनांक दिनांक दिनांक दिनांक दिनांक दिनांक दिनांक दिनांक दिनांक दिनांक दिनांक दिनांक दिनांक दिनांक दिनांक दिनांक दिनांक दिनांक दिनांक दिनांक की की रात्रि रात्रि से से से 26.01.2023 को समाप्ति समाप्ति तक मालवाहक मालवाहक (भारी, व हल्के हल्के दिल्ली राज्य प्रतिबंधित होने होने पर जनपद गौतमबुद्ध से यातायात यातायात का व्यवस्थापन!
यातायात 0- 9971009001 https://t.co/KIL8Ss5eEz pic.twitter.com/gmfmSAf3HO— Noida Traffic Police (@noidatraffic) January 24, 2023
(Read also: Republic Day 2023: Noida Police to review security arrangements; bomb, dog brigades roped in)
Due to security concerns, the traffic advisory states that there would be diversions at three major entry points to Delhi from Noida: the Chilla border, the DND and the Kalindi Kunj border.
According to the warning, trucks in the "heavy, medium and light categories" entering Delhi or leaving the city via Noida should instead use the highways that circle the suburbs of the district.
The traffic police have informed that vehicles entering Delhi through the Chilla border, DND border or Kalindi Kunj border can make a U-turn and travel to their destination via the Noida-Greater Noida Expressway and then via the Eastern Peripheral Express way .
(with input from PTI)