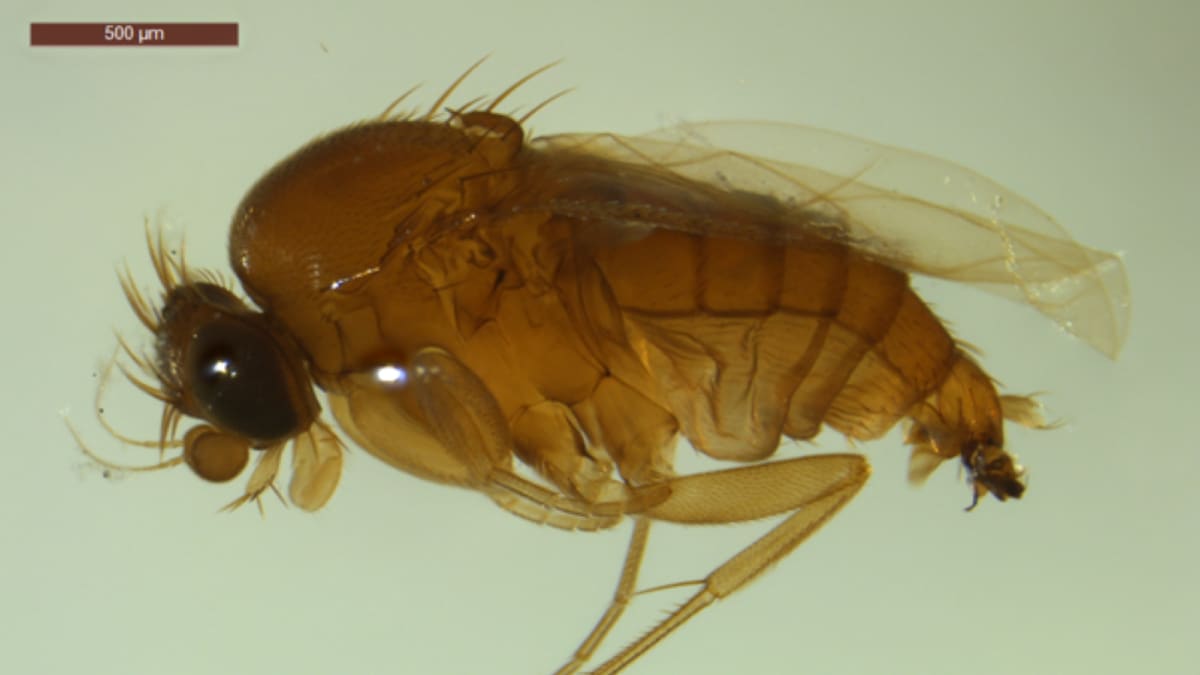 State Forestry officials also found 15 species of flies never seen before in Finland.
Three fly species previously unknown to science have been discovered in Finland, Metsähallitus announced on Monday. In addition, researchers also found 15 fly species that have never been seen in Finland before.
The new species was found in Ilomantsi, Lieksa and Kuhmo in eastern Finland, as well as in the Evo wilderness area in Hämeenlinna, about 150 km north of Helsinki.
The discoveries were made in 2018 and 2021 from samples collected in Metsähallitus' Beetles LIFE project, a conservation project aimed at helping eight endangered beetle species. It was coordinated by National Parks Finland, a branch of Metsähallitus, and funded 60 percent by the EU's LIFE programme.
Most species were phorid flies, an extended family of small humpback flies. These include an entirely new species discovered in Evo, Hämeenlinna, which was given the scientific name Megaselia hair The Bharat Express News.
"These new species are proof that even Finland's old forests still contain completely unknown species, even though Finland's species are among the best cataloged in the world," he said. Sampsa Malmberga conservation biologist from National Parks Finland.
Metsähallitus insect studies are aimed at collecting information, especially about the species that live in primary forests and areas affected by wildfires.
10% of the assessed insect species are at risk
In addition to the all-new discoveries, dozens of insects were also found in traps that had only been seen five times before in Finland.
According to Metsähallitus, there are more than 26,000 known insect species in Finland. However, the latest threat assessment, conducted in 2019, only studied the status of some 13,500 insect species.
About 10 percent of them were classified as endangered or threatened.
Scientists say that as the Finnish climate warms, more insects migrate north, potentially bringing diseases that affect humans, such as malaria.