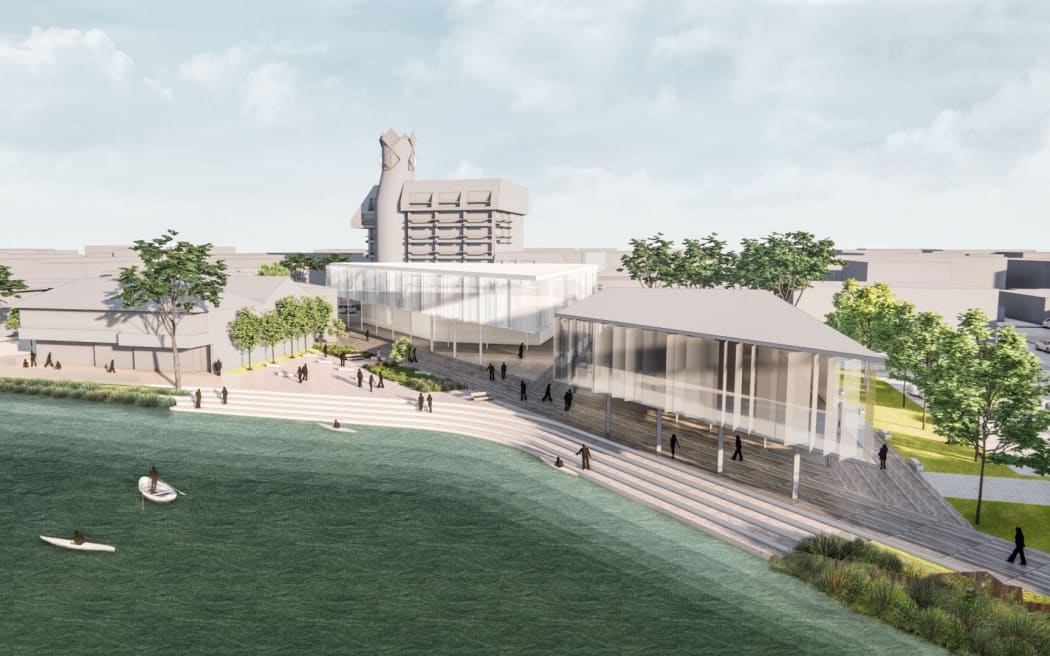 New flood models show that roads around a proposed $46 million riverside library for Nelson need to be raised so people can access it in the future.
At a Nelson City Council meeting on Thursday, infrastructure group manager Alec Louverdis said staff had re-executed the flood mitigation plan for the site using recent SeaRise data, which included vertical land movements.
The updated plan shows that the central business district will be hit more quickly than previously thought by rising sea levels, creating problems over how people will access the city and its riverside library.
While the updated baseline river flood level was "virtually indistinguishable" from that in the September 2021 plan, the new plan showed that inner-city coastal flood levels would increase by about 300mm by 2130, with the forecast of the sea level rise under the RCP8.5M scenario to 1.48 meters.
Louverdis said they can and will design the library for "anything nature can give us," namely river and coastal flooding, through an adjustable floor level and secondary flow paths within the development.
The proposed library would require a floor level of 4.3 meters due to the predicted increase in coastal flooding.
But access to the proposed site, Maitai district and existing downtown buildings would be more challenging.
The new data showed that staying ahead of coastal flooding over time, road levels around the Trafalgar/Halifax junction would need to be raised by about 800mm to provide reasonable access security at 2130.
"As engineers, we were always aware and had openly remarked that over time we would have to look at what that meant for the city.
"We just need to have a little more time to think about what that means, not just for the library, but for access to buildings and infrastructure in the CBD."
Louverdis said the staff needed to do significantly more work on the flood modeling to understand the effects of raising road levels over a wider downtown area and The Wood, then report that analysis to the council.
A geotechnical report from the first phase found the site was prone to liquefaction up to nine meters deep in a moderate to strong earthquake, but Louverdis said there were foundation options that would mitigate that.
"There's nothing in it that is a fatal flaw. There are many sites across the country with soil conditions that are prone to liquefaction and that's just part of the due diligence."
The proposed site for the new library is owned by the Wakatū Incorporation and the report to the council recommended delaying land negotiations until there was a better understanding of the impact of coastal flooding on the inner city.