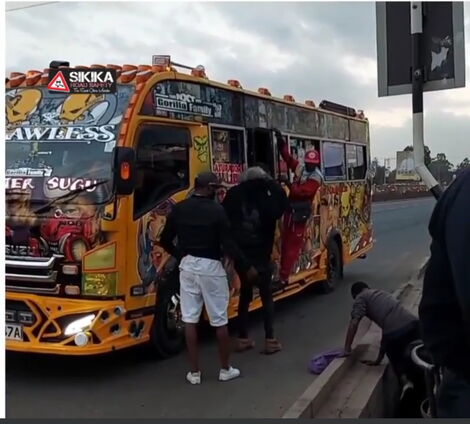 A rogue tout, parking boys and their matatu Sacco are in the spotlight for throwing a commuter out of their driving PSV.
Seen in a video by TBEN.co.kethe tout was seen dragging the passenger before the bus stopped and threw him into a ditch.
The passenger, who got up, confronted the tout, but was pushed back as the matatu drove away.
Sikika Road Safety
However, the cause of their altercation was not disclosed.
Sikika Road Safety distracted the incident and asked the National Transport and Safety Authority (NTSA) to take action against the Sacco.
"If you (NTSA) don't take action against these people, then you don't have to talk about road safety in this country," the road safety advocates said.
Some of the TBEN also demanded that action be taken against the vehicle. Most shared the idea that no matter what the passenger did, throwing him off the bus was risking his life.
Some believed that the bus dropped a passenger at an undesignated stop, violating traffic rules.
In 2021, 26-year-old Judy Wanjiku Nyaga succumbed to injuries after being thrown from a moving vehicle on the Thika-Nairobi Highway.
According to Juja OCPD, Dorothy Migarisha, Judy and another victim were pushed out of the vehicle after a dispute arose over the fare.
The matatu driver would also have wanted to hit the victims. Residents of Juja, however, intervened and rescued the trio.
The matatu was seized and a manhunt was launched for the tout and driver.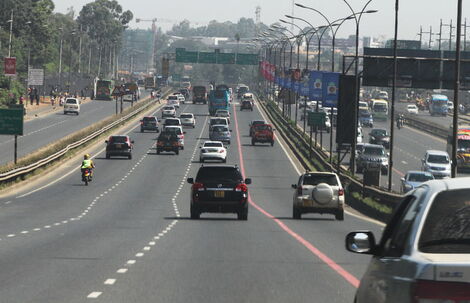 Portion of Thika Superhighway
The standard