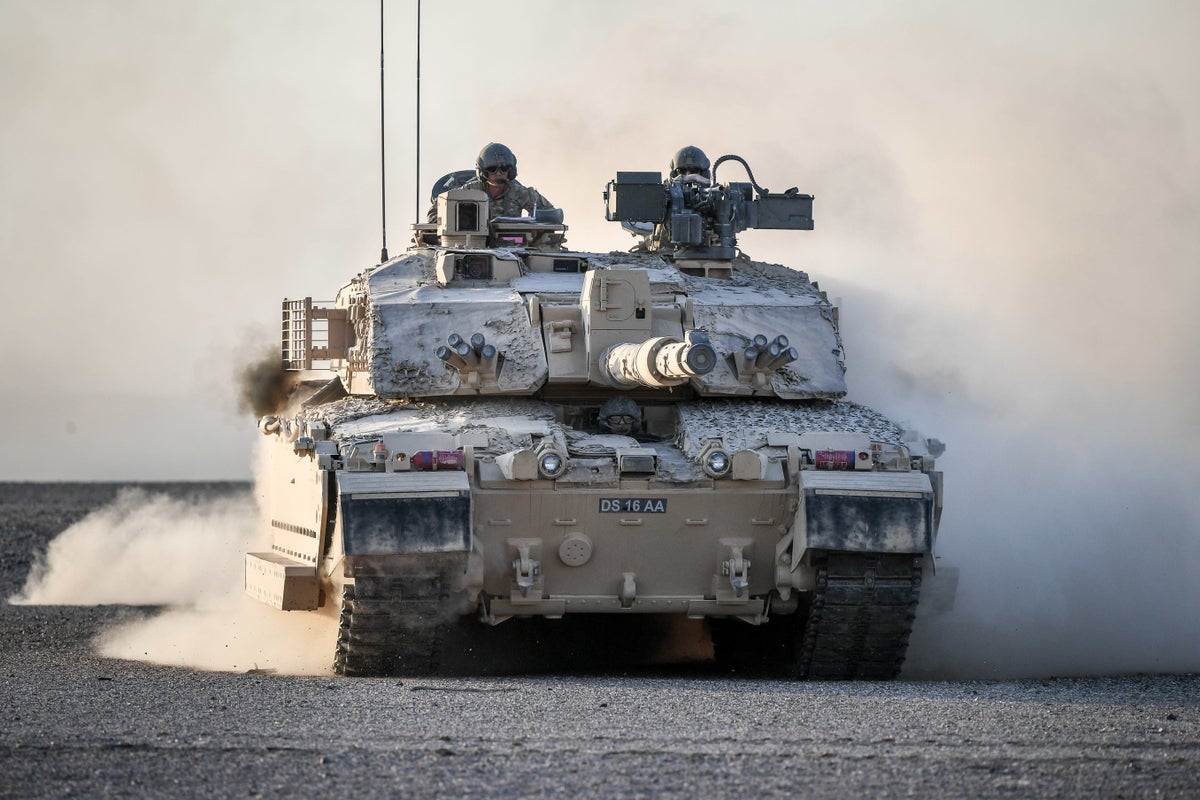 Prime Minister Rishi Sunak has reportedly agreed to supply a squadron of tanks to Ukraine to help it recapture territory lost to Russian forces.
Four British Army Challenger 2 main battle tanks are reported to be sent to Eastern Europe immediately, with eight more to follow soon after.
According to The Sun, a Downing St source said Mr Sunak will brief Ukrainian President Volodymyr Zelensky about the plan on Saturday.
A Downing Street source told the paper: "The Prime Minister has been clear that the UK needs to keep its promise to Ukraine, and that includes having the critical equipment to defend itself and change the equation on the battlefield. "
The reported move would make the UK the first Western power to supply Ukrainians with main battle tanks.
Earlier this week, Western officials warned that Ukraine would not be able to take back significant territory from Russia without an increase in combat power — including tanks and other heavy armor.
There are concerns within NATO that the delivery of tanks by the Russians could be seen as further escalating the conflict.
It comes after the US pledged 50 Bradley tank-killing armored vehicles in its largest military assistance package yet for Ukraine.
Germany also announced that it would provide about 40 Marder armored personnel carriers and France promised AMX-10 wheeled RC tank destroyers.
The Department of Defense and Downing St have been contacted for comment.