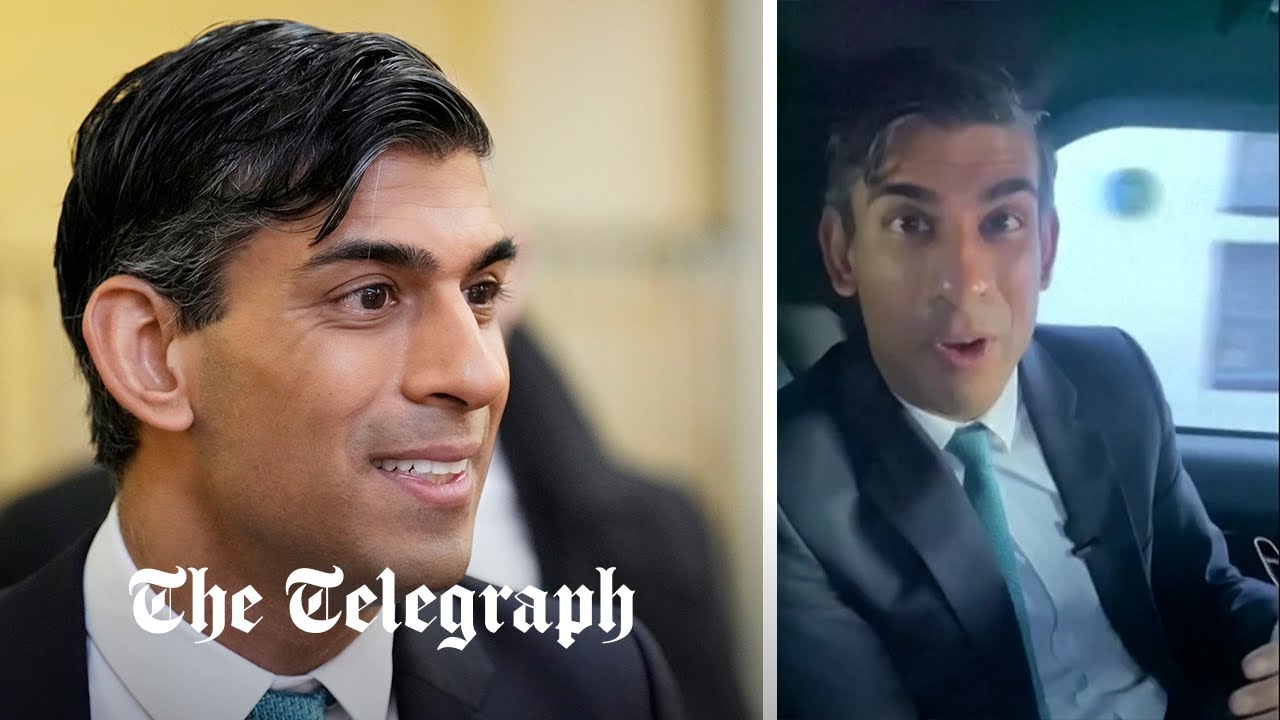 Rishi Sunak being investigated by police for not wearing a seatbelt is not "a good use of frontline resources," said a Conservative MP.
Mr Sunak was seen unseated in the back of a moving car on Thursday morning while being filmed for an Instagram video.
The clip was subsequently removed from social media and Downing Street issued an apology, saying it was a "brief error of judgement".
Lancashire Police subsequently said they are "aware of the matter and we will look into it".
Scott Benton, MP for Blackpool South, suggested that complaints about the incident were "politically motivated" and that the "vast majority" of Britons would have preferred crime-fighting efforts to be focused elsewhere.
"Lancashire Police are doing a great job but I am sure their time would be better spent investigating serious crimes that affect my constituents," he wrote on Twitter.
"The vast majority of people would think that politically motivated seatbelt complaints are not a good use of frontline resources."
'Cause for police where they allocate resources'
Government guidelines say that any driver or passenger not wearing a seatbelt is breaking the law.
Anyone over the age of 14 caught not wearing a seatbelt on the road could face a fine of up to £100 on the spot. Ministers considered further crackdown last year, which would see points added to drivers' licenses caught .
Asked if Mr Benton's view is shared by Mr Sunak, a Downing Street spokesperson said: "It's entirely a matter for the police where they allocate resources."
The spokesman added that he was not aware of any contact between the Prime Minister and Lancashire Police since the statement was issued by the police.
'PM thinks everyone should wear a seatbelt'
Asked if Mr Sunak thought no one should be above the law, the spokesman said: "Of course. The Prime Minister believes that everyone should wear a seat belt.
"It was an error of judgment. He removed it for a short period of time to film a clip, which you saw, but he accepts it was a mistake."
Mr Sunak's opponents continued to attack him via video on Thursday, while Nick Thomas-Symonds, the shadow secretary for international trade, argued that it would be "very serious" if Mr Sunak were fined a fixed amount.
"It says a lot about the depths to which this Conservative government has sunk that we are talking about the Prime Minister about possibly his second police fine," Thomas-Symonds told Sky News. "That's exactly the evidence we need to clean up politics."
While Chancellor, Mr Sunak was fined by the Metropolitan Police in connection with Boris Johnson's "birthday party" in the cabinet room on 19 June 2020, when lockdown restrictions were in place.