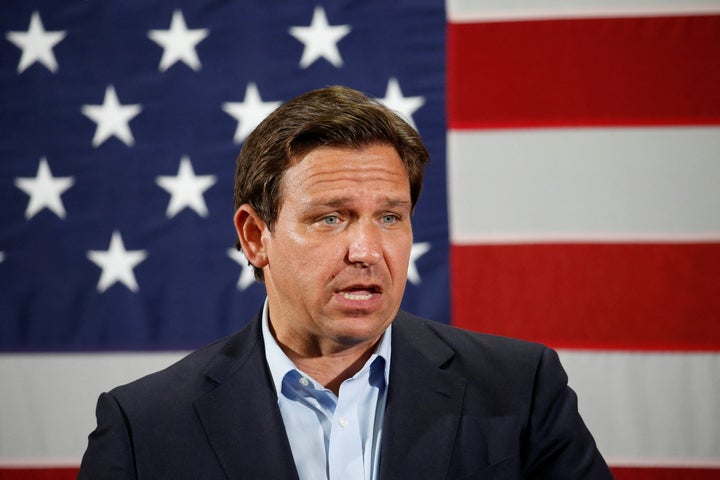 Governor of Florida Ron DeSantis (R) said on Tuesday that he wants to permanently ban numerous security measures designed to counter the virus COVID-19 pandemic, including mask and vaccine mandates.
"When the world lost its mind, Florida was a haven of sanity and served strongly as the hub of freedom," he said at a news conference, according to CNN. "These measures will help keep Florida that way and will mark a milestone in freedom of speech for physicians."
DeSantis emerged as a darling of the Republican Party, in part because of his opposition to federal pandemic guidelines. He previously issued temporary executive orders ban COVID-19 safety measures and now hopes to make the policy permanent.
"We believe there is no turning back from our direction," DeSantis said at the news conference. "And we have to be at the forefront of this. We need to take the lead on this by making all these protections permanent in the statutes of the state, which we will do during the upcoming legislature."
The governor added that he plans to encourage the Republican-run Florida House and Senate to support his policies, which include banning COVID-19 passports previously required to travel and banning employers to hire or fire employees based on their vaccination status.
DeSantis said his policy proposal would include legislation that "protects the freedom of speech of medical professionals," a rebuttal to California Gov. Gavin Newsom's (D) new law that defines spreading medical disinformation as potential professional misconduct.
DeSantis invited dermatologist Jon Ward, who created several unfounded claims to link high-profile deaths to COVID-19 vaccines, to speak at his press conference.
"Governor DeSantis supports the strongest freedom of speech protections for physicians in America," Ward said at the event. "I will be honored to be among the freest physicians, caring for the freest patients, in the freest state of America."
Fentrice Driskell (D), the minority leader of the Florida state House, later held a press conference herself and said, "Well, that was weird."
DeSantis currently leads former President Donald Trump in several polls of Republican voters and could well become the party's nominee for 2024 — even if some say he has no charm.
Whether the Florida Republican legislature will support making his policy permanent remains to be seen. As for his most glaring competition, Trump told the "Water Cooler" podcast on Monday that he will "handle" DeSantis "the way I handle things" if the two go head-to-head.