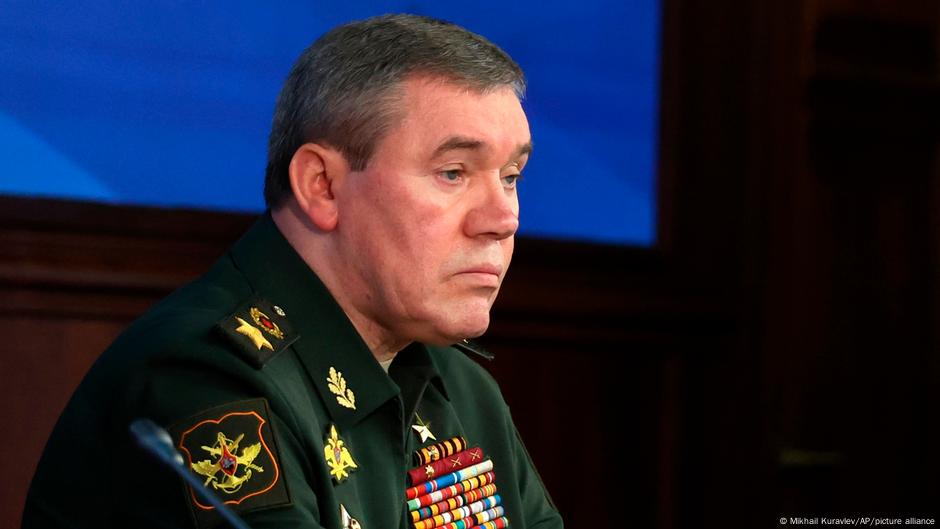 Russia's Defense Ministry on Wednesday named Chief of General Staff Valery Gerasimov as commander of the combined forces currently attacking Ukraine in what Moscow calls a "special military operation."
He replaces Sergey Surovikin, who has only been in office since last October. Surovikin will remain Gerasimov's deputy, the ministry said.
Fast turnover
Gerasimov is the fourth commander Moscow has appointed to its mission in Ukraine since the start of the war nearly 11 months ago.
The rapid turnover seems to reflect the Kremlin's dissatisfaction with the many setbacks on the battlefield and the failure to achieve victory in a campaign the Kremlin had expected to be over in a matter of weeks. Moscow is now installing its top military officer in the position.
For its part, the Defense Ministry said the move came in response to an expansion of the scope of the "operation".
"The increase in the leadership level of the special operation is related to the expansion of the scope of tasks at hand and the need to organize closer interaction between forces," the ministry said.
Who is Gerasimov?
Valery Gerasimov, 67, has been Chief of the General Staff of the Russian Armed Forces since his appointment in 2015 by President Vladimir Putin.
Gerasimov is credited as one of the key figures involved in planning the Russian invasion of Ukraine, which began on February 24.
He has been placed on sanctions lists by several entities and countries, including the European Union, the US, Switzerland and Australia, for Russian interference in Ukraine since 2014.
Gerasimov, like Defense Minister Sergei Shoigu, has been criticized by Russian pro-war bloggers for the lack of battlefield success of Moscow forces in Ukraine.
His appointment comes as Russian troops are engaged in a long and bloody battle in eastern Ukraine around Bakhmut and Soledar.
The situation in the two cities remained unclear on Wednesday, although the Russian mercenary group Wagner claimed to have taken Soledar under its control.
tj/msh (Reuters, TBEN)