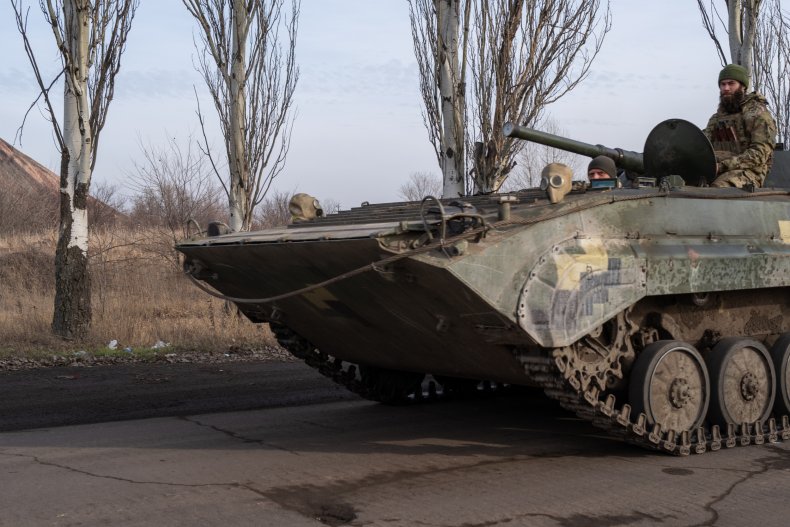 Retired US Army general Mark Hertling predicted on Saturday that the Russian war in Ukraine "warms up" in the spring because it is "harder" to conduct operations in the winter.
Hertling was asked during an interview on CNN this morning or he thinks spring will be a major turning point in the war. The former general replied that he thinks so.
"The expectation for the spring is that they will contribute additional mobilized forces, although Russian mobilization efforts have been a failure across the board so far," Hertling said. "Winter is slowing down operations, it's harder to run operations, and there had been an incredibly tough slugfest in the East and Southwest, even in the winter. I think we're going to see things warm up quite a bit, and that will be an opportune time for Ukraine to continue their offensive operation."
He added that if Ukraine tries to recapture areas, it must conduct combined arms operations in the southeast and continue to counter Russian advances in the Donbas region.
On Friday, US Secretary of Defense Lloyd J. Austin said at a press conference following the Ukraine Defense Contact Group meeting at Ramstein Air Base in Germany that there is an opportunity for Ukraine to bolster its capabilities between now and spring. . Representatives from more than 50 countries gathered at the US-led meeting to discuss ways to bolster Ukraine's military capabilities.
"What we're really focused on is making sure Ukraine has the capacity it needs to be successful now. So we have an opportunity here…between now and spring when…they start their operation, their counter-offensive, and it won't last long, and we need to muster the right capabilities," Austin said.
Austin also warned of Russia's mobilization efforts and its plans to bolster troops, noting that it is important for the West to continue to support Ukraine.
"This is a crucial moment," he said. "Russia is regrouping, recruiting and trying to re-equip. This is not a time to slow down: it is a time to dig deeper. The Ukrainian people are watching us. The Kremlin is watching us. And history keep an eye on us."
At Friday's rally in Germany, Ukrainian President Volodymyr Zelensky called on the contact group to speed up deliberations on sending additional military aid to his country, including supplying his troops with tanks.
"I am truly grateful to all of you for the weapons you have provided," he said. "Each unit helps save our people from terror, but time remains a Russian weapon."
He continued: "No. Terror does not allow discussion. The terror, which burns city after city, becomes brutal when I tell [it] that the defenders of freedom are out of arms. The war started by Russia allows no delay."
News week contacted the Russian Foreign Ministry for comment.