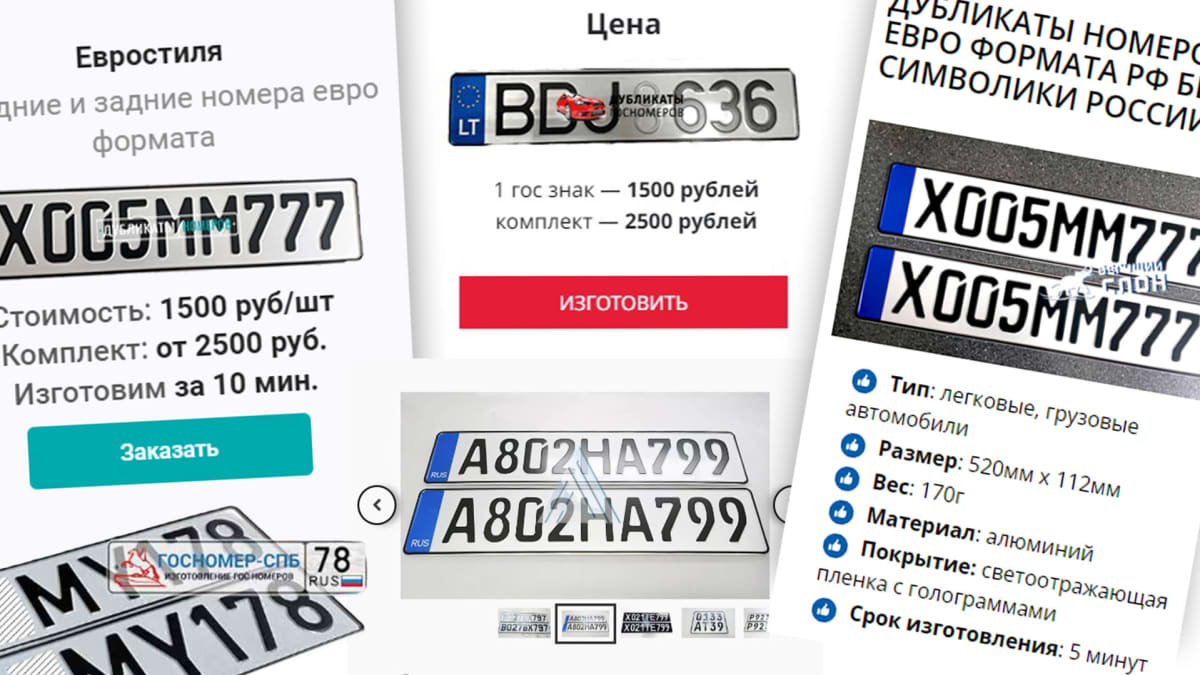 A man whose Russian-registered car has been vandalized in the past says the fake license plates are nice because they don't attract undue attention or raise questions.
Companies in Russia sell European-looking license plates to drivers who don't want to attract attention while driving through European countries.
The plates, which are illegal in both Russia and Europe, resemble the plates used in the UK, but the numbers are the same as their Russian counterparts.
The sellers of the license plates suggest that using them makes traveling in the EU safer.
Their market is Russians who plan to drive through the EU but are concerned about how people will react when they see the Russian flag on their official sign because of their country's deadly attack on Ukraine.
"Alexander", who lives in Helsinki but owns a car registered in Russia, said his vehicle was vandalized and the number plates stolen last winter. He has since bought a car registered in Finland, but his parents have bought the European-looking number plates.
"My parents travel all over Europe. They often visit me in Finland. We decided to protect ourselves and ordered EU-style plates," he said.
He said driving with the fake plates was fun because they don't draw undue attention or raise questions.
"We never even stopped," he said, adding that the plates should be replaced with the real ones again before going back to Russia.
Aleksander did not want his real name to appear in this article for security reasons.
Available on Telegram
There is a vibrant market for EU-like plates on the Russian social media platform Telegram, with prices ranging from 1,500-2,500 rubles, or about 25-41 euros.
The Southeastern Finland Border Guard said the agency is aware of the new phenomenon and that abnormal license plates were noticed over the summer. Often, however, Russian drivers only change license plates after crossing the border into Finland.
The border guard said at least two types of false license plates have been spotted, standard European and white-colored plates that do not bear the "RUS" marking or the white, blue and red Russian flag.
The agency said some Russian tourists have told border guards that they were given the fake "friends" signs or bought them as souvenirs.
However, the Southeastern Finland Border Guard said that in its opinion the fake plates are not considered legal in any way, even in Russia.
So far, the Border Guard has issued one fine for such a license plate violation.
The agency said cars equipped with license plates that do not comply with the law may be banned from entering Finland.