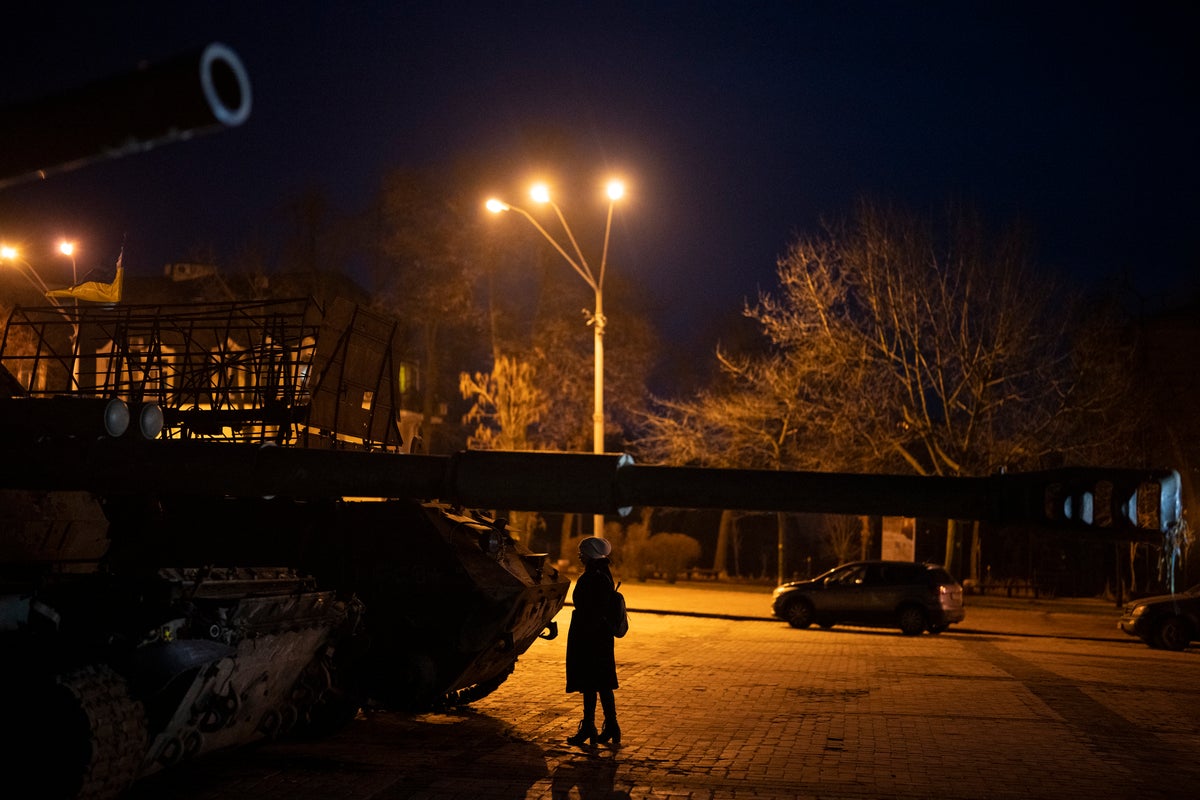 Russian forces have launched an offensive in the Zaporizhzhia region of southeastern Ukraine as Kiev condemns its allies' failure to provide modern main battle tanks.
Moscow said they had launched "offensive operations" in the region on Saturday, claiming to control "more advantageous lines and positions".
The British Ministry of Defense also confirmed that both Ukraine and Russia had "arranged significant forces" in the area and exchanged artillery fire and skirmishes.
Officials also suggested a "realistic possibility of local Russian advance around Bakhmut".
Fighting continues in the northeast, near Kremina, but defense officials have said the conflict remains in a "state of stalemate".
Overnight shelling in Zaporizhia Oblast targeted 21 towns and villages across the region.
Governor Oleksandr Starukh reported that a woman was killed in the attacks and two other civilians were injured.
The number of civilian casualties in the conflict continues to rise. According to Ukraine's deputy head of the Presidential Office, Kyrylo Tymoshenko, five civilians have been killed and 13 injured by Russian shelling in eastern and southern Ukraine in the past 24 hours.
The fighting continues amid intense diplomatic pressure on Germany from Western allies to supply Leopard 2 main battle tanks to Ukrainian forces.
The foreign ministers of Latvia, Lithuania and Estonia met at their annual defense and security summit and issued a joint statement calling on German leaders to deliver the tanks "now".
In a tweet, Edgars Rinkevics, Latvia's foreign minister, referred to Germany as "the leading European power" with "special responsibility in this regard".
Further pressure on Olaf Schulz's government comes from Poland's Prime Minister, Mateusz Morawiecki, who has stated that Poland may send Leopard 2 tanks used by the Polish army to Ukraine even without Berlin's approval.
Mr Morawiecki said: "Consent was secondary. We get that permission quickly, or we do it ourselves."
The pleas for tanks come a day after a summit at Ramstein Air Base in Germany, where Ukraine failed to get a commitment from the German government to send tanks.
Germany's Defense Minister Boris Pistorious told reporters: "We have to weigh all the pros and cons before we just decide such things."
The summit endorsed the agreement of 50 countries to supply Ukraine with a renewed multibillion-dollar package of military hardware, including armored vehicles, weapons and ammunition.
The UK, which was present at the summit, is coordinating international support through an international fund, reportedly raising nearly £600 million from allies. The first support package from this joint fund is expected to be announced shortly.
Despite coordinated efforts, the indecisiveness surrounding Leopard 2 tanks has been condemned by Ukraine's leadership.
After the summit on Friday, Mykhailo Podolyak, adviser to President Zelensky, tweeted: "Today's indecisiveness is killing more of our people. Every day of delay is the death of Ukrainians. Think faster."
Former army commander Major General Tim Cross, a logistics specialist, gave an explanation for Germany's reluctance to supply tanks.
Maj Cross said: "One can to some extent understand the German reservations about the leopards. The sight of German tanks rolling east across Ukraine would bring back some bad historical memories.
"But the Ukrainians will have tanks and tanks will play an important role in this conflict."
Former British Army chief General Sir Peter Wall also said after the summit: "We must also remember that the full effect that the Ukrainians seek will only come about if significant contributions of Leopard 2 tanks come from other European countries as well."
Biden tells Polish reporter Ukraine 'will get all the help they need'
The US has warned Ukraine to wait to launch further offensives until expanded access to new weapons can be obtained, reports say.
Speaking to reporters on condition of anonymity, a senior Biden administration official said the US believed an offensive would be more successful if the Ukrainians benefited from training and an infusion of new weapons.
President Biden has also said Ukraine will "get all the help they need," after being asked by a Polish reporter about continued pressure on Germany to supply tanks.
Under diplomatic pressure, Ukrainian officials in Kiev paid tribute to the late Interior Minister, Denys Monastyrsky, who was killed in a helicopter crash in Brovary on January 18.
Ukraine helicopter crash: Police arrive at the scene after at least 17 deaths
President Zelensky and his wife, Olena, expressed condolences and support to the late minister's relatives, as well as the 13 other fatalities of the crash.
Intelligence chief Kyrylo Budanov described Monastyrsky's death as a "huge loss".
He continued: "If not before [Monastyrsky], everything could have been very different. He is a true hero of this country."