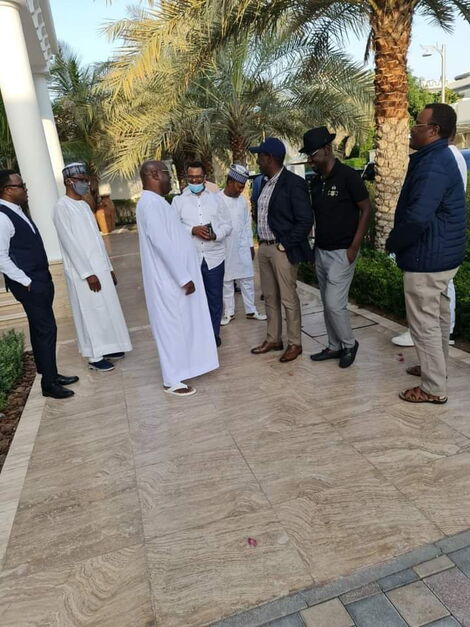 Nigerian political activist Timi Frank, who met Vice President William Ruto in Dubai, has revealed he is running a project in Kenya.
He revealed in an interview that he is trying to mobilize Kenyan youth to actively engage in politics in order to change governments across Africa.
"My prayer and my dream is to see how African youth can come together, African youth must get involved in politics. We don't have to sit down and criticize, we have to come out onto the pitch.
Vice President William Ruto in Dubai on November 20, 2020
File
"This is my campaign to all the young people in Kenya, they have to get involved in politics, the only way to make things work is our involvement. We don't have to sit down and complain, we have to participate," he noted.
The controversial political activist is wanted in his home country, Nigeria, on various charges including defamation.
Frank paid a low-key visit to Kenya in August and claimed he had met Ruto alongside a number of high profile politicians.
The mogul was particularly impressed with Embakasi East MP Babu Owino, who is one of the young legislators in parliament.
"I am very happy to have met the young man, Honorable Babu, for the first time. He is 32 years old and is one of the youngest parliamentarians in Kenya, so it is the dream of my reflection and my future prayer.
"We must unite to work and build a strong synergy and build a better Africa of Nyerere, Kwame Nkrumah, Patrice Lumumba and Thomas Sankara", he added.
Ruto left the country on Thursday after a meeting with President Uhuru Kenyatta on Wednesday, November 18.
The country's second in command met with former Nigerian Vice President Atiku Abubakar in Dubai, United Arab Emirates on Friday, November 20, who is a close associate of Frank.
Watch the video below: