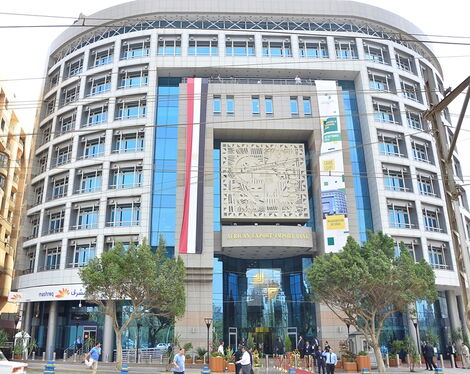 Kenya will enjoy Ksh366 billion (USD3 billion) from the African Export-Import Bank (Afreximbank) thanks to talks between President William Ruto and officials at the institution.
In a statement issued Monday, Nov. 21, Prof. Benedict Okey Oramah, President and Chairman of the Board of Directors of Afreximbank, noted that Ksh97 billion of the finances will be used to build 100 dams across the country.
Oramah further noted that the bank was delighted to roll out the financing package to help Kenya navigate the current unprecedented global economic challenges.
"We had a very good meeting with His Excellency President Ruto and agreed that we should reset the relationship between Afreximbank and Kenya.
Afreximbank headquarters in Cairo, Egypt.
File
"President Ruto's vision and sense of urgency were contagious and we couldn't help but give him the support he deserves," said Oramah.
He further added that part of the money will be used to establish a Kenyan Climate Change Adaptation Facility.
"We are proud to use Kenya to launch the Afreximbank Climate Change Adaptation Facility, under which we plan to disburse over Ksh611 billion (US$5 billion) over the 5 years to 2026 under the 6th Strategic Plan of Afreximbank," he added.
Spending will also be aimed at doubling the land area under irrigation from the current 670,000 hectares to 1.4 million hectares in three years.
The head of state praised Afreximbank's meeting with his government, which took place on November 17, noting that it was fruitful and would allow Kenya to engage more closely with one of Africa's leading development finance institutions.
"This allows us to expand our involvement with Afreximbank in various investment areas such as infrastructure, agriculture, commercial irrigation, housing, the creative industries and the MSME ecosystem," said Ruto.
A technical team from the Kenyan government and Afreximbank is expected to start working on the support structure.
The country program also includes support for the development and operation of industrial parks in Kenya to boost manufacturing and value-adding sectors.
The company, which is headquartered in Cairo, Egypt, also plans to set up an office in Nairobi.
The bank is proud of it deploying innovative structures to finance and promote intra- and extra-African trade.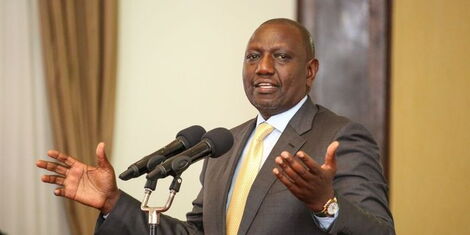 President William Ruto addresses the Kenya Kwanza parliamentary group on Wednesday, November 16, 2022.
PCS