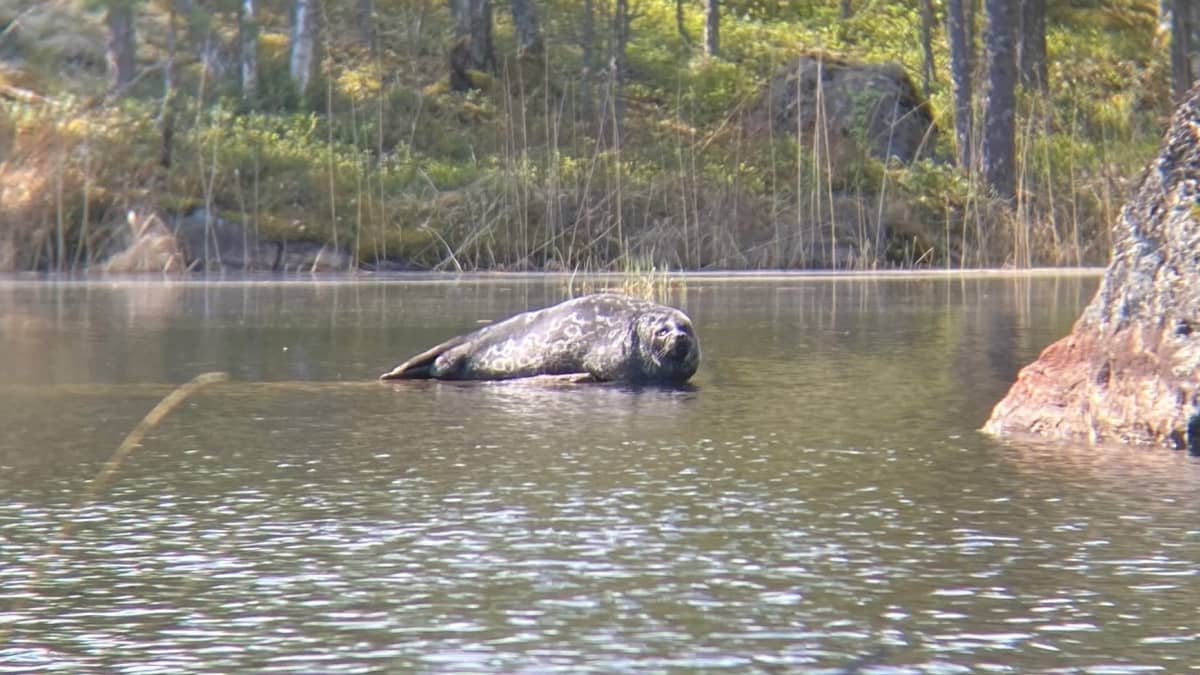 It is now believed that up to 440 of these rare, endangered freshwater seals live in Lake Saimaa in eastern Finland.
The latest estimate of the total Saimaa ringed seal population, issued by the state-owned land management company Metsähallitus, is 430–440 individuals.
That is about 10 more than a year ago.
Larger numbers of seals have been reported entering the Puruvesi, Pyhäselkä and Pihlajavesi areas of the Saimaa lake system.
In contrast, the population size in areas north of Savonlinna has remained stable or decreased slightly.
Threats to climate change
Jari Luukkonen from the conservation organization WWF Finland considers the reported growth of the Saimaa ringed seal population as good news. However, he emphasizes that the survival of this endangered freshwater seal is not yet guaranteed.
"In the future, the intensification of climate change will especially endanger the Saimaa seal, as it is completely dependent on snow and ice for nesting," emphasizes Luukkonen.
Climate warming is also making it more difficult to monitor Saimaa's seal population. Currently, monitoring is based on the observation of their burrows dug in the snow on the spring lake ice.
Metsähallitus reports that an extensive survey of burrows was possible last spring thanks to cold snowfall.
Population growth is slow. When the Saimaa seal was declared a protected species 40 years ago, only about 100 animals lived in Lake Saimaa. It took roughly four decades for their numbers to quadruple.
Each year, a large number of volunteers take part in surveys, counting seal dens, and assisting in conservation efforts. Metsähallitus coordinates the annual censuses, which are carried out in collaboration with the University of Eastern Finland and WWF Finland.