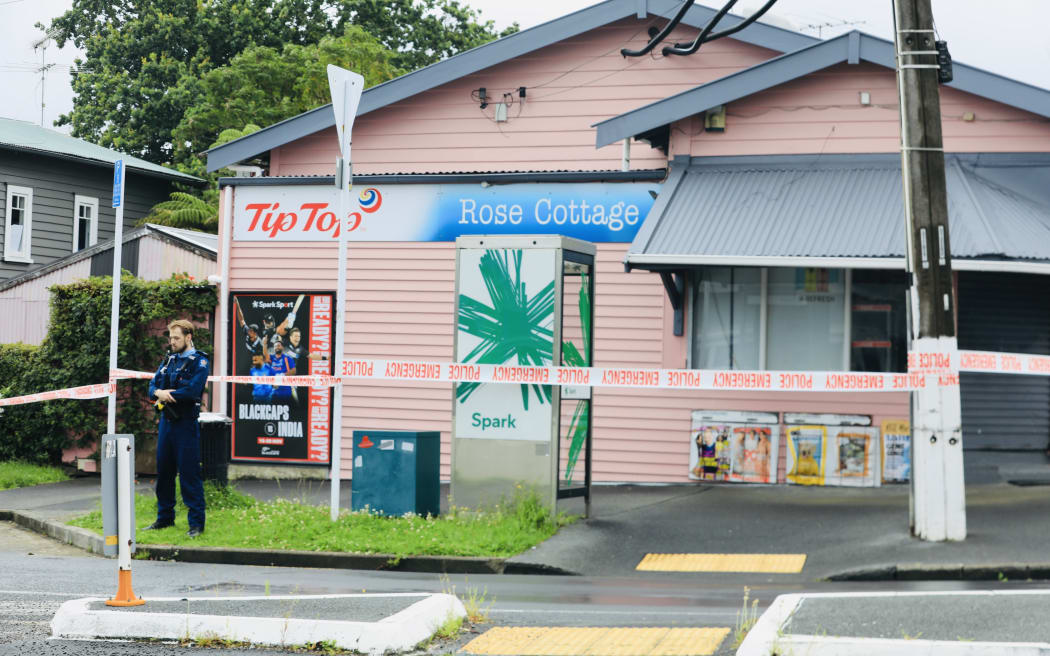 The Auckland dairy, where a worker was fatally stabbed, wanted fog cannons and other security but was turned down, the local neighborhood aid group says.
Police launched a homicide investigation after an employee of the Rose Cottage Superette was fatally stabbed in a robbery last night.
Officers were called to the scene just after 8 p.m. near the corner of Haverstock Road and Fowlds Avenue.
The worker died in hospital last night.
Around 100 Sandringham residents gathered near the dairy today to show their support.
Sandringham Neighborhood Support Coordinator John McCaffery said they supported the convenience store owners' attempts to increase security at the store, but police turned them down.
The group worked with them to get fog cannons and other services for the dairy, he said Report tomorrow.
"We wrote a letter for him to approach the police, and he did.
"We believe he was visited or contacted twice by the police and rejected because he was not a priority.
"They gave him no reasons, but I know everyone was very sad that no support came."
RNZ has asked police for comment. Detective Inspector Scott Beard, who will provide an update on the investigation today, said at this stage he was focusing on the investigation and had not looked at the broader picture of fog cannon funding at the dairy.
McCaffery said an additional factor in the security request was that the owners and family lived on site, he said.
The dairy was self-contained in a residential area but was on a busy main road that ran from Sandringham and St Lukes shopping center to Owairaka and Mt Roskill, he said.
He believed that the family was abroad at the time of the robbery and that someone else was working in the company.
Neighborhood aid had worked closely with the family, then helped with coverage if the owner had to leave the store, and it was that support that had stopped other incidents, he said.
"This dairy has a history of 15 years of violence and theft and we set that out in the letter to the police."
There were no community officers in the area "and that's not the way to handle community safety," he said.
He was sure the community felt abandoned.
"We don't write letters to the police…in the strongest possible terms if we don't think it's important."
"I'm sure the community will [get through it] but the question is will anything change in terms of government or police policy?"
McCaffery was personally very upset by the deadly attack. "It's a tragedy," he said.
The owner and family were valued members of the community. "He's a member of the neighborhood support group, he donates food and supplies for our community functions, and he's well loved by the community, as is the whole family."