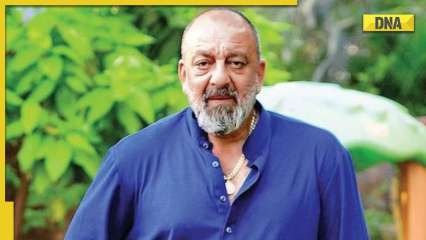 Sanjay Dutt was diagnosed with stage 4 lung cancer in August 2020 and emerged victorious from the deadly disease in October of the same year. At a recent event at a hospital, the 63-year-old actor talked about his cancer journey and revealed that he initially refused to undergo the treatment and then changed his mind.
Sanjay also shared his first reaction when he learned that he had been diagnosed with cancer. He said at the event, according to ETimes: "My wife, my family or my sisters, there was no one around me at that time. I was all alone and suddenly this man comes and tells me 'you have cancer'. My wife was in Dubai , so Priya came to me. My first reaction was that when you hear something like that, your whole life looks back at you."
The actor added: "I have a history of cancer in my family. My mother died of pancreatic cancer, my wife (Richa Sharma) died of brain cancer. So the first thing I said was I don't want to take chemotherapy. If I die have to go, I'll just die, but I don't want treatment."
"I saw my family crumbling around me and I decided one night that if I got sick or if I broke down, they would get sick and break down. So I decided to fight it. I didn't want to lie about cancer" People don't want to make it public and don't tell people because of many factors. But I chose to talk about it at the expense of my career so that I could help those in need."
Meanwhile, at work, Dutt was last seen as the antagonist Shuddh Singh in the historical action drama Shamshera, which featured Ranbir Kapoor in a dual role for the first time in his career. The film received negative reviews from audiences and critics and turned into a huge disaster.
READ | Shamshera, KGF Chapter 2, Agneepath, films in which Sanjay Dutt played a negative role