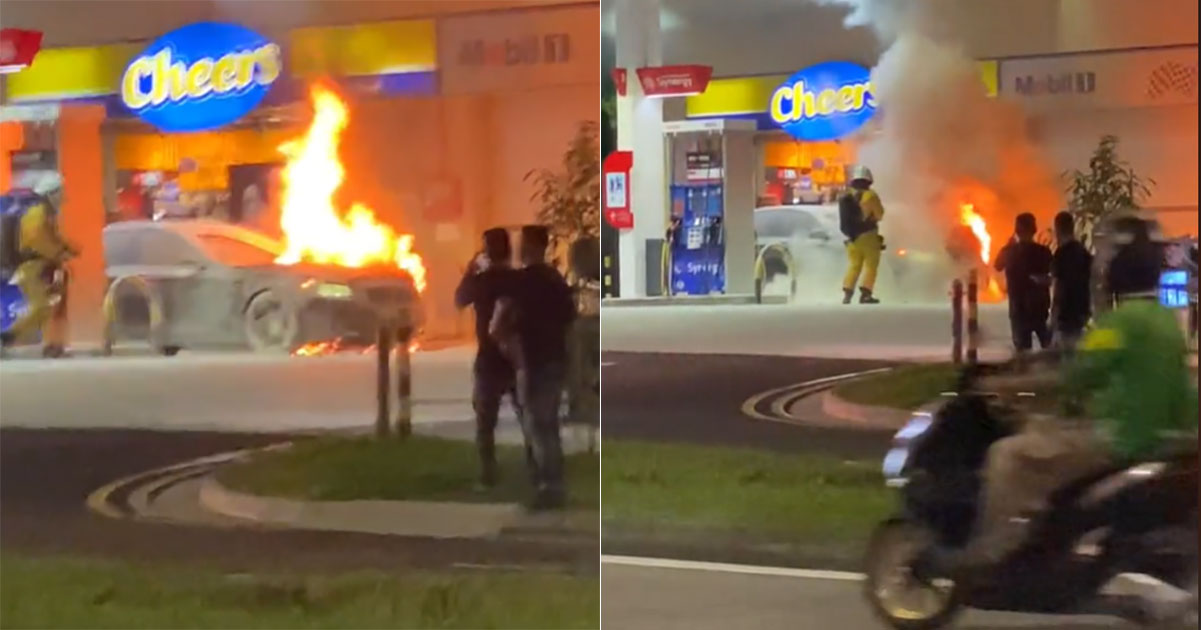 Follow us on Telegram for the latest updates: https://t.me/TBEN
Singapore Civil Defense Force firefighters have been commended for extinguishing a blaze that engulfed a car at a gas station in Sembawang.
A video shared on TikTok showed the car ablaze after it caught fire.
@abanginsurance Vehicle Fire Today, Esp that Yellow Jacket Much respect and kudos to @Singapore Civil Defense Force #Singapore #SCDF #abangbomba #abangbombailoveyou👨🏻‍🚒 #fypシ @Huz ♬ original sound – Abe
The incident took place on Friday, September 16 at approximately 8.30pm.
The engine compartment of the BMW was found to be on fire.
The Esso station is across the road from D'Rubinah restaurant along Sembawang Road.
The Singapore Civil Defense Force (SCDF) said the fire involved the car's engine compartment.
A member of the public and an off-duty officer tried to put out the fire with fire extinguishers before SCDF officers arrived, SCDF added.
Firefighters then used a jet of water and a compressed air foam backpack to extinguish the fire.
SCDF said no injuries were reported and the cause of the fire is under investigation.
Praise online for the firefighters who poured in because of the precarious position the staff found themselves in.
Top photos via @abanginsurance TikTok
If you like what you read, follow us on Facebook, Instagram, Twitter and Telegram to get the latest updates.