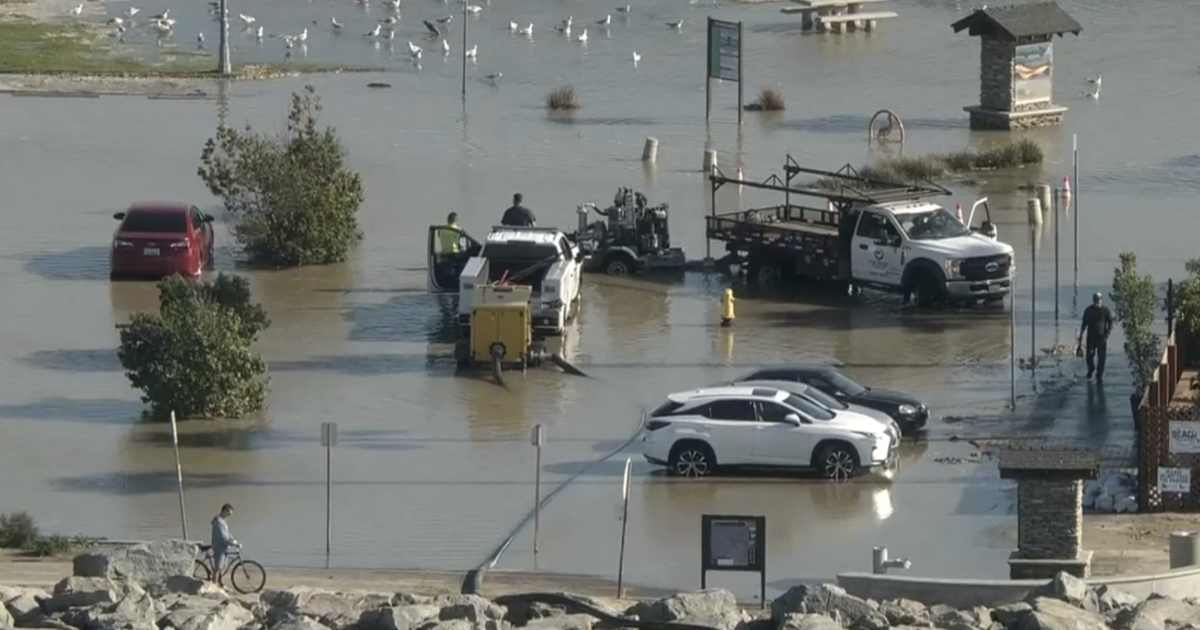 The Seal Beach Pier was closed by the city on Friday due to damage sustained during this week's storm and associated high surf and wind.
According to the city, part of the pier was damaged overnight, including the boat ramp used by workers on oil rigs. There was no immediate timeline for when the pier will reopen, and officials said in a statement it will remain closed "until it is repaired and deemed safe for use".
Seal Beach Marine Safety, Public Works and Police Department, along with the Orange County Fire Authority, had been actively monitoring the storm and taking measures to prepare for any issues associated with the extreme weather, including monitoring water pumps and the use of extra resources and signage," said the municipality. "City personnel will determine the extent of pier damage and continue to monitor future weather conditions."
Although the storm system that has ravaged the region over the past two days has moved out of the area, the National Weather Service has issued a high surf advisory for Orange County beaches that will remain in effect until 6 p.m. Friday. Forecasters said waves of 8 to 10 feet are expected, with some sets reaching 12 feet.
After 6 p.m., there is a beach hazard statement until Saturday afternoon, with expected waves of 5 to 7 feet, according to the NWS.
Thanks for reading TBEN NEWS.
Create your free account or log in
for more features.