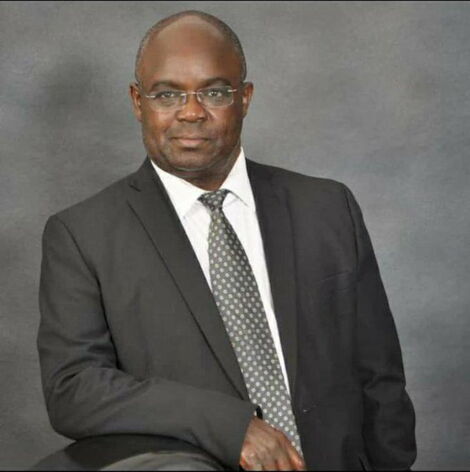 UPDATE: Kenya lost a second doctor to Covid-19 after Dr Nira Patel succumbed to complications on Saturday, November 21.
The doctor died in Nairobi after testing positive two days ago.
---
The Kenya Council of Physicians and Dentists has announced the death of the head of the renal unit at Kenyatta National Hospital, Dr Anthony Jude Were Omollo.
KMPDC CEO Daniel M. Yumbya said the 64-year-old doctor died on Saturday, November 21, according to a statement.
"The President, CEO, Board members and staff of KMPDC wish to extend their deepest condolences to the family," the statement said.
Head of the Renal Unit at Kenyatta National Hospital Dr Anthony Jude Omollo
File
The doctors' union has revealed that the doctor died while undergoing treatment for Covid-19.
"We have lost such a great soul who saved many lives and passed away honorably in practice. May your soul rest in peace Daktari ", cried a colleague, Bredan Odhiambo.
Dr Wewe has been a lecturer at the University of Nairobi, consultant physician and nephrologist.
The doctor was the president of the African Association of Nephrology and deputy director of the Kidney Institute of East Africa.
As of Wednesday, November 18, 2,369 health workers have tested positive for the virus since March 2020.
Since the pandemic hit the country, more than 30 doctors have succumbed to Covid-19.
Doctors and health care workers have denounced the government's negligence.
The Kenya Union of Physicians and Dentists (KMPDU) has since requested an audience with President Uhuru Kenyatta deliberate on the way forward for the well-being of frontline health workers.