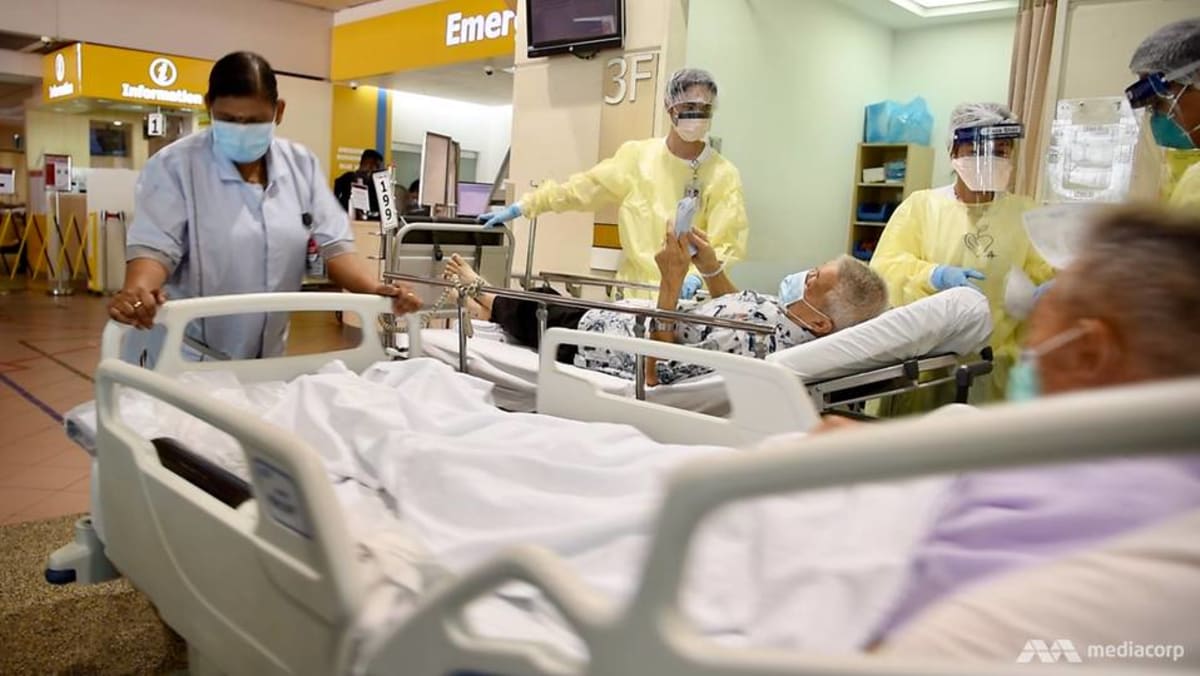 "They are the ones who are suffocating the health care system," said Dr Leong, explaining that an intensive care unit patient is usually hospitalized for "a few weeks" and needs more time to recover.
As of noon as of Wednesday, there were 1,777 hospitalized COVID-19 cases. This included 308 cases that required supplemental oxygen in the general ward, 76 who were unstable and under close surveillance in the ICU, and 66 critically ill and intubated in the ICU, according to the Ministry of Health (MOH).
The current overall ICU utilization rate was 79.8%, the health ministry said. He added that he was raising more intensive care beds.
Dr Leong warned that the weekly figures may not take into account cases that go undetected.
"There are probably pockets of infection all around the island," he said.
Professor Dale Fisher said the "major obstacle" to faster opening is the threat to the health care system.
"This is what is most important and the weekly infection rate of the elderly and unvaccinated provides an opportunity to look at future hospitalization needs," said the senior consultant to the division of infectious diseases. of the CHU.
He said the growth infection rate, which "simply" compares the number of cases diagnosed with polymerase chain reaction (PCR) tests this week with the week before, is a "rough guide."
"The threat to the health system is also affected by those infected, such as their age and vaccination status," he said.
THE INFECTION RATE GROWTH INDICATOR
Nonetheless, experts said the weekly ratio overcomes the problem of spikes or steep drops on certain days.
Dr Cook noted that there is usually a spike in cases on Tuesday, mainly due to PCR results for COVID-19 cases who have waited past the weekend to get to a clinic.
He added that the interpretation of the COVID-19 situation is not the same as with R, or the reproduction rate, but it is a "simpler and more transparent" number to report, because there are several ways to calculate the R-value and they are not "completely consistent".
Professor Fisher, who is also chairman of the World Health Organization's Global Outbreak and Alert and Response Network, also said the rate indicates whether the outbreak is flattening out and looking over a week. , removes day-to-day variations.
Dr Leong said a "consistent trend" must be observed to show that the number of new cases is on the decline.
"You have to look at the decline, how fast it is and if it is also plausible."
The rate is a good "forecast" of where the country is heading, he said, adding that the effect of an intervention typically takes four weeks to manifest in the number of cases in intensive care, "our most important and precious resource". .
.