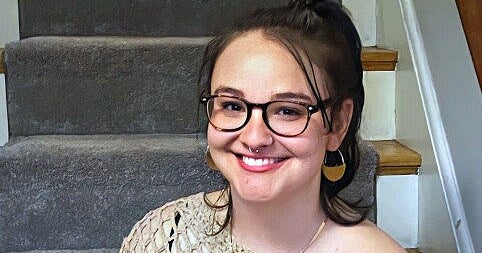 HAVERHILL – It was as gloomy a day as any in Haverhill as the community mourns the loss of a "smart and confident" young woman.
Leah Peerse was buried Friday at Haverhill Country Club, according to her obituary.
Pearse was 20 years old when she died while vacationing in Mexico. Family friends tell us that Pearse was in Cancun when she was locked out of her Airbnb. Pearse then attempted to climb through a third floor window when she slipped and fell. Pearse was reportedly killed instantly.
Pearse was a graduate of Haverhill High School's class of 2020. Many will remember her for her positive energy.
"She was like a ball of energy. She was so sweet," said Meghan Hollingsworth, the girls' swim coach at Haverhill High School.
Hollingsworth remembers Pearse as her team's co-captain. Pearse even helped her occasionally.
"She was just so sweet and wanted to support me and her teammates and make sure everyone got on a good page here," said Hollingsworth. "I'll never forget that she just wanted to let me know everything was going to be okay."
Pearse also played on the girls' lacrosse team, making varsity her sophomore year. The team posted a statement reading: "Leah was a hard worker. She was a real team player. She was always willing to play anywhere and she always had a smile."
Pearse studied nursing at Simmons University. President Lynn Wooten said Leah was known for her confidence, compassion and sense of humor. Leah brought out the best in others.
In lieu of flowers, Pearse's family encouraged people to donate to the American Nursing Foundation.
Thanks for reading TBEN NEWS.
Create your free account or log in
for more features.