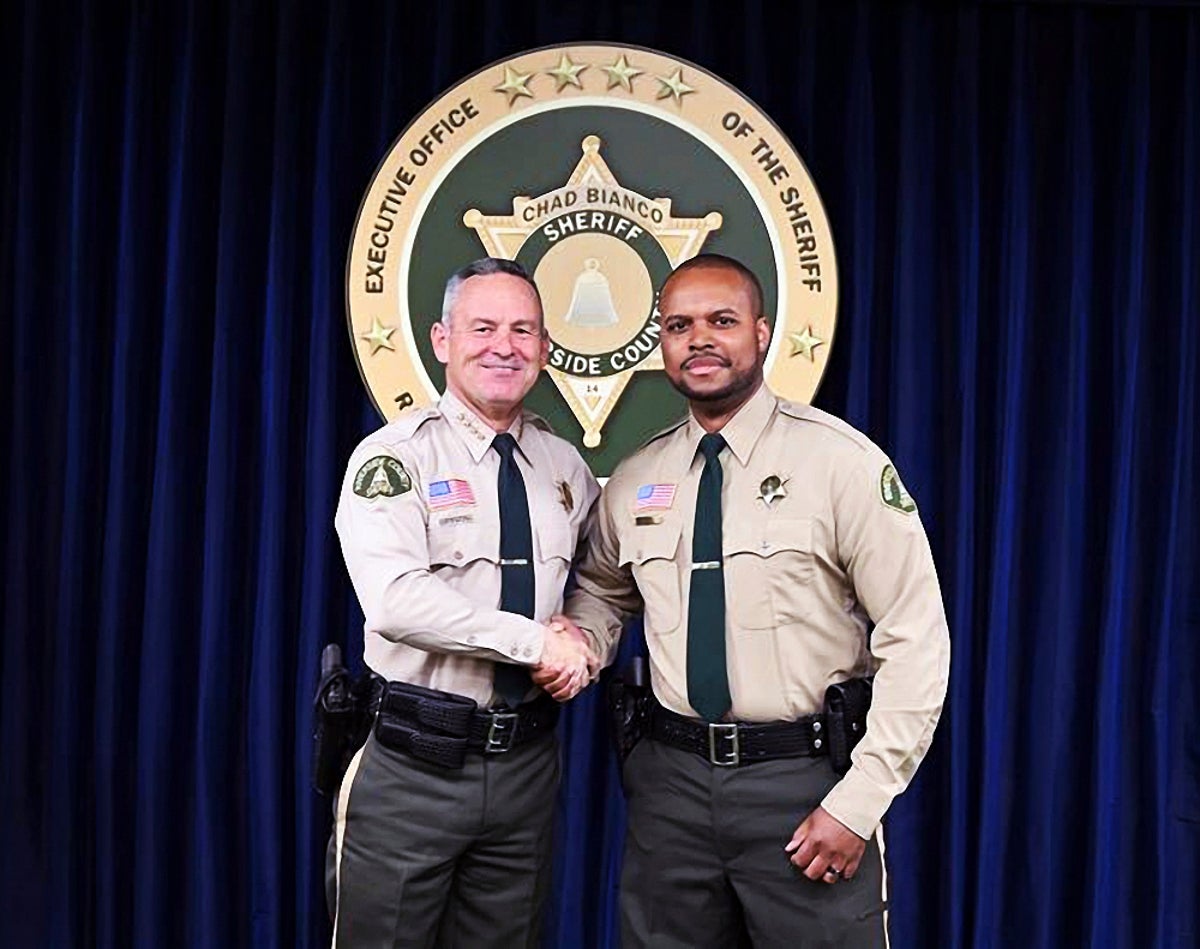 A Southern California sheriff's deputy died Friday after being shot, just two weeks after another sheriff's deputy was killed in the line of duty.
Darnell Calhoun, 30, was shot dead in the town of Lake Elsinore, the Riverside County Sheriff's Department announced on Twitter. The officer was rushed to hospital, where he succumbed to his injuries.
The suspect, whose identity has not yet been revealed, was also taken to the same hospital after being seriously injured by another sheriff's deputy who arrived at the scene shortly after Calhoun was shot.
The suspect is currently in custody, authorities said.
Sheriff Chad Bianco said at a news conference later in the day that deputies were dispatched to the 18500 block of Hilldale Lane around 4:30 p.m. local time for a call related to possible domestic violence and a child custody dispute.
Calhoun was the first to arrive on the scene, he said.
The sheriff added that it was unclear what happened because when the second sheriff's deputy arrived, Calhoun was found injured in the street. An exchange of gunfire followed between the second deputy sheriff and the suspect, who was eventually shot.
Calhoun was rushed to Inland Valley Medical Center in Wildomar for surgery in "serious condition," but officials confirmed his death just before 8 p.m.
"He was the most cheerful, the most positive, the most good, wholesome man you can imagine," added Mr. Bianco.
Calhoun began his law enforcement career with the City of San Diego before moving to Riverside County in February of last year. He was assigned to Lake Elsinore, about 55 miles southeast of downtown Los Angeles.
"We are devastated to learn that Riverside County Deputy Sheriff Darnell Calhoun was killed tonight while protecting Lake Elsinore. We, too, join Riverside County Sheriff's Department in mourning," the San Diego Police Department wrote on Facebook.
"Our thoughts and prayers are with Calhoun's family, friends and colleagues who served with Deputy Calhoun in San Diego and Riverside County."
Friday's shooting comes as the department is reeling from the death of 32-year-old Deputy Sheriff Isaiah Cordero, who was fatally shot on Dec. 29 during a traffic stop in the city of Jurupa Valley, east of Los Angeles.
Cordero had pulled over a pickup truck and the driver, 44-year-old William Shae McKay, shot the deputy sheriff as he approached the vehicle.