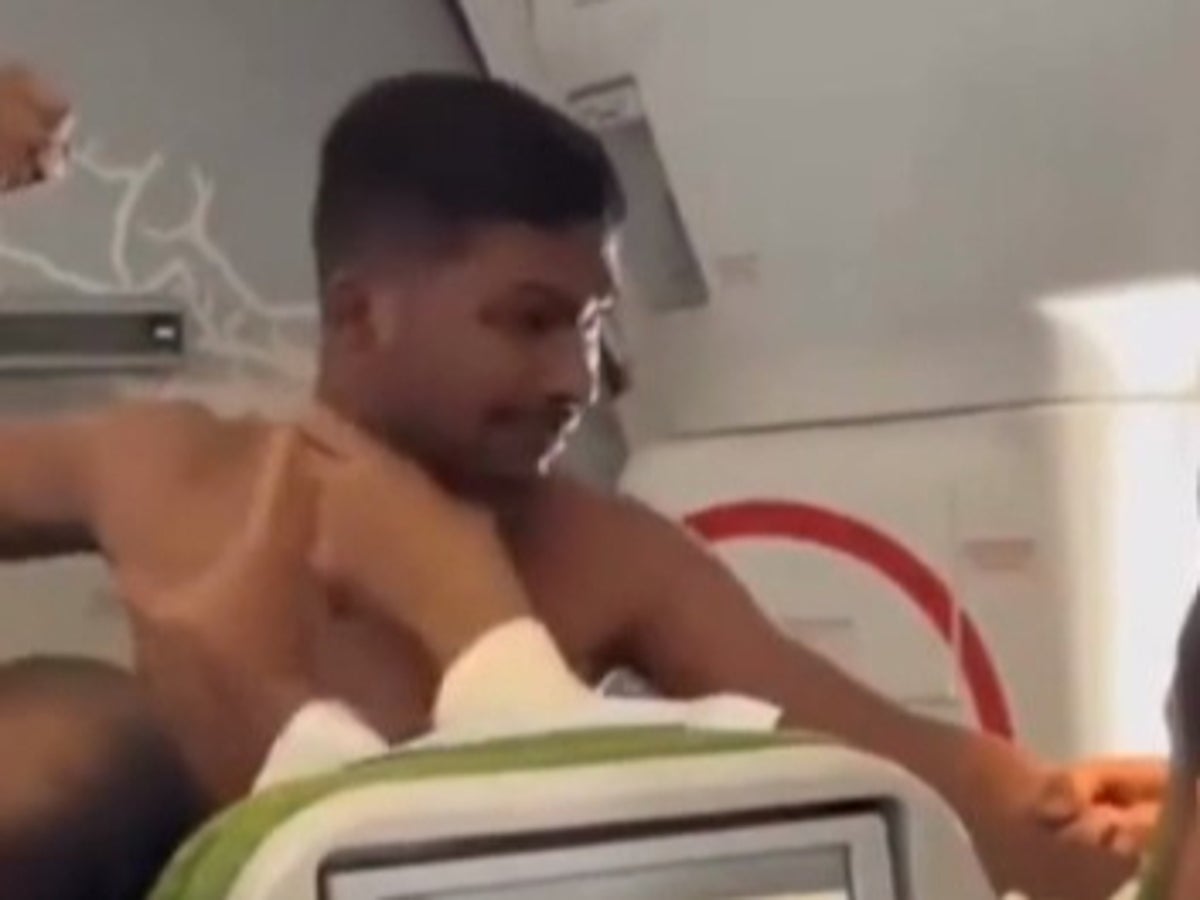 Passengers on a flight from Bangladesh were shocked when a shirtless man began beating a fellow traveler.
Video taken of the eruption has gone viral, with reports saying the "air rage" incident was prompted by a disagreement over seating.
The man was flying with Biman Bangladesh Airlines at the time New York Post reported.
In the video, there is an obvious altercation in the front of an airplane cabin, with the camera zooming in time to show a shirtless young man, raising his fists and repeatedly punching someone sitting in the front row of seats.
He is eventually stopped by other passengers before a crew member arrives to fix the problem. The aircraft appears to be stationary on the runway at the time of the attack.
The video has been viewed more than 120,000 times.
The date of the incident is unclear; the clip was first posted two weeks ago, and this week it was shared by several viral accounts.
Many air travelers were shocked, with one tweeting, "Who's letting these idiots fly?"
Another said, "Clothes now optional on airplanes?"
It's not the first time a disruptive passenger has prompted other customers to pick up their phones and start filming.
In November, a drunk man was caught yelling and threatening Singapore Airlines staff, apparently for not serving him water.
Meanwhile, in October, the collapse of an American woman on a plane went viral after she was reportedly told she couldn't fly with her dog on her lap.
The woman was shown yelling at fellow passengers and crew, even throwing a bottle of water around the cabin.
But blowouts on airplanes can put airline passengers in serious trouble.
It was announced earlier this week that two passengers involved in a "drunken fight" on a Tui flight are now facing federal charges in the US.