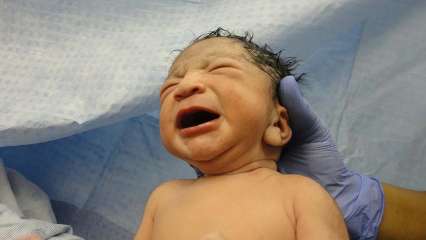 In a shocking incident in Kerala's Malappuram district, a 17-year-old girl gave birth to a baby boy at home using YouTube videos on October 20. It is said that the girl would have been pregnant by her lover. The case came to light two days after giving birth when she developed infections.
The girl's mother found out and rushed her to a nearby public hospital where she is recovering. Preliminary investigations showed that the girl received no outside help during the entire birthing process and that she herself cut the umbilical cord using YouTube videos as a guide.
The hospital informed the Malappuram District Child Protection Committee (CWC) of the case who then contacted the police. Based on the girl's statement, the police arrested the 21-year-old lover from her locality. The man was arrested under provisions of the Protection of Children Against Sexual Offenses Act (POCSO) and IPC section 376 (rape), police said.
Reports suggest the girl's parents learned of the incident on October 22 when they heard the baby's cries. Police said the girl managed to hide her pregnancy from her visually impaired mother and her father who worked as a night watchman.
The minor and the man had been in a relationship and the families of the two were planning their marriage after she reached the legal age of 18, according to the child protection committee. Police are considering testing the baby's TBEN as part of the probe.
.