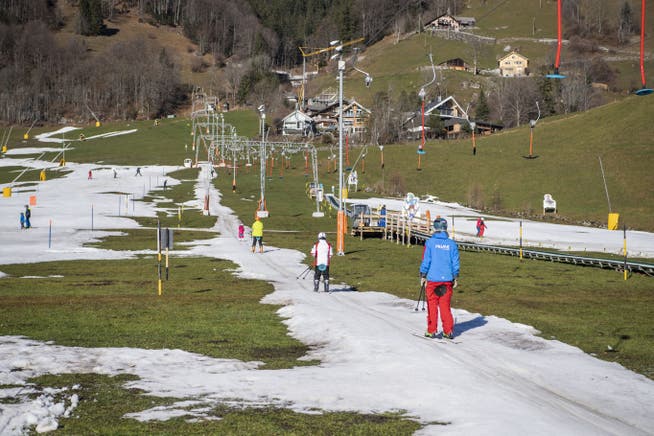 "We were completely amazed": ski schools are booming despite green slopes – there is only one shortage
Despite the lack of snow, Swiss snow sports schools are happy about the good number of bookings. In St. Moritz there were even bookings at a record level.
The white strip of slopes leads over a green meadow. There have been plenty of such pictures from the ski destinations in recent weeks. But anyone who thinks that the lack of snow has dampened their desire to ski is wrong. Business is booming at the big Swiss ski schools. In some cases, the booking figures are even on record course.