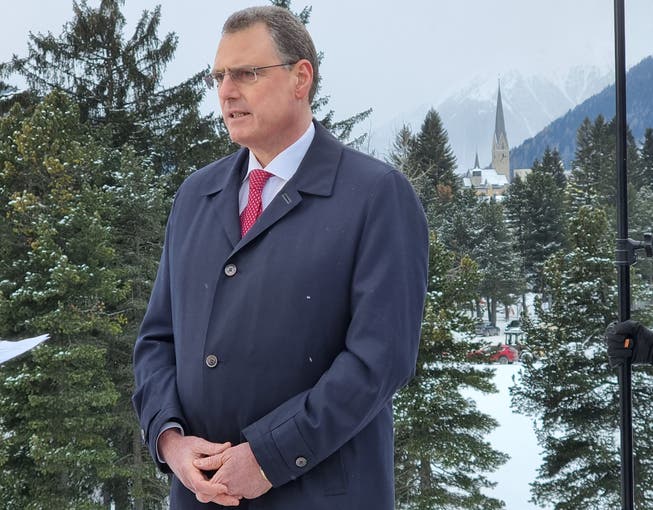 Head of the National Bank Thomas Jordan in conversation with CH Media Editor-in-Chief Patrik Müller.
Production: SRF
Inflation and interest: National Bank boss Thomas Jordan says what hypo debtors and the cantons can expect
The National Bank could raise interest rates even more, even though inflation is on the wane. In a video interview with CH Media, SNB boss Thomas Jordan also says why the federal government and the cantons should budget carefully: It is uncertain whether there will be distributions again.
In order to curb inflation, the National Bank raised the key interest rate three times last year. At the WEF in Davos on Thursday, the head of the European Central Bank, Christine Lagarde, signaled that there should be further interest rate hikes in the euro area. The Swiss National Bank (SNB) decides independently, but Thomas Jordan does not rule out further interest rate hikes for Switzerland either.
He sees the peak in inflation, which rose to over 3 percent last year, passed – and will be significantly lower again by the end of 2023. But Jordan leaves the option open to turn the interest rate screw again.
Regarding the economy, the head of the SNB says that Switzerland is doing relatively well. The economy should grow by 0.5 percent this year, but the uncertainties are great. Jordan is also not ruling out a mild recession.
After the record loss of CHF 132 billion, the National Bank recently waived the usual distributions to the cantons and the federal government. In the video interview, Jordan also answers the question of whether this waiver will remain an exception. He also talks about the first contacts with the new Finance Minister Karin Keller-Sutter.