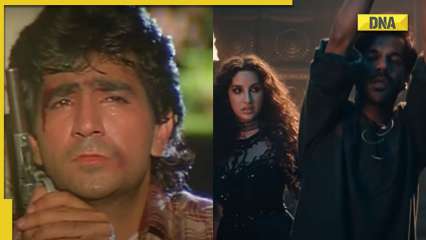 Renditions and remixes of classic chartbusters have mostly received mixed to negative responses. Music composer Tanishk Bagchi has earned enough backlash from netizens. Now even singer B Praak and lyricist Jaani have received a red line on their report.
Yesterday T-Series released the rendition of the classic song Achha Sila Diya with Nora Fatehi and Rajkummar Rao. Supported by B Praak's vocals and Jaani's lyrics, the new version of the song also tells the story of betrayal. Within a day of its release, the song had garnered 12 million views. But netizens are very happy with the new take on cult classic tune.
Check out the new number

For the inexperienced: the original song Achha Sila Diya is from the movie Bewafa Sanam starring producer Bhushan Kumar's uncle, Krishan Kumar. The OG tune gained huge popularity as it was backed by the voice of Sonu Nigam.
View the OG number

Once the rendition of the song was released. Die-hard music fans rejected the song saying they miss Sonu Nigam and that he was the OG King. One user wrote, "Sonu Sir's version is unbeatable." Another user wrote, "No one can beat Sonu sir's voice." One of the users wrote, "No one can sing like Sonu Nigam. He is the king." A netizen wrote, "No one can beat sonu sir…….voice…and this song is great in both friends, more than a love.."
While a few netizens found the song interesting, they were okay with the new take on the classic. One of the users wrote, "Bpraak voice is another level. Sense of braak music is the best." Another user wrote, "What an amazing song. Simply stunning. Can't describe it in words. This song hits my inner heat." One user claimed, "What a great lyric of this song. And most importantly Raj Kumar Rao's acting is killing me." The single video Achha Sila Diya is directed by Arvindr Khaira.