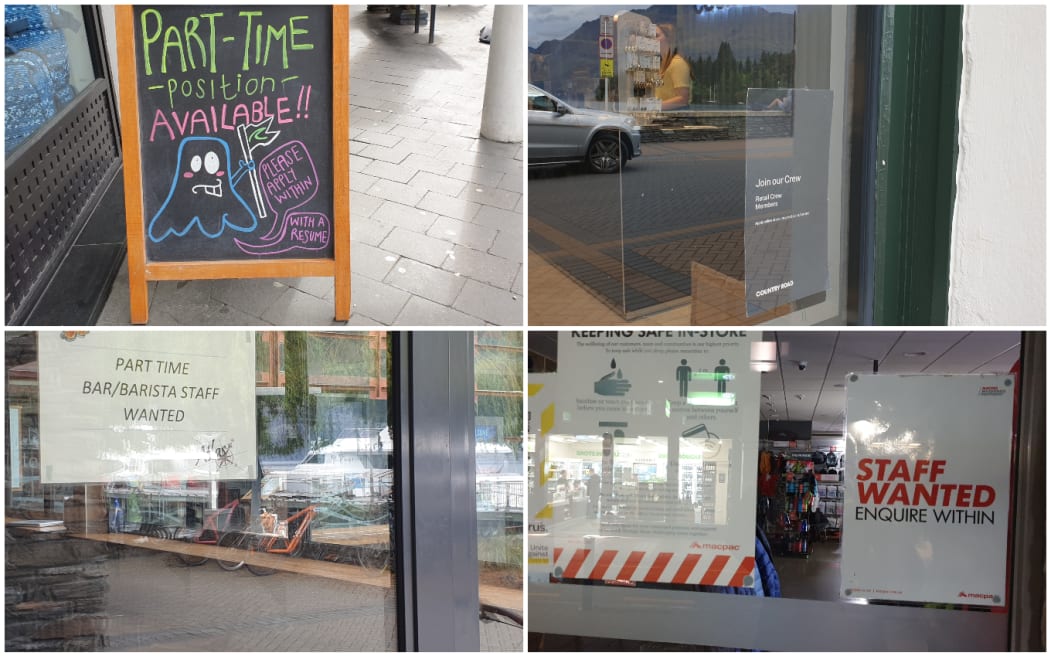 There are signs all over the country asking for staff.
On Karangahape Road in Auckland, a two-month-old sign in the window of the Fort Greene bakery advertises a baker and a chef.
Co-owner Andrea Mulhausen said she was willing to pay well, but as unemployment remained at near-historic lows, those applying knew it was a market for job seekers.
"Suddenly no one wants to work weekends or afternoons and evenings," she said.
"(They want) nine to five jobs Monday to Friday. I'm like why are you trying to work in the hospitality industry when it's kind of the opposite?"
This year it had to close completely several times to give the overloaded staff a rest.
It comes as business leaders call on the government to make targeted immigration changes to help solve the job crisis.
At Point Chevalier, Lucy Evans, manager of Ambler Cafe and Bistro, said she had just held the positions of head and sous chef, but still needed a kitchen hand.
But that could change next week.
"The hard part about it is that you never know exactly if you have a staff member who will pack you up and go abroad."
And at Emporium, a variety store in downtown Whangārei, Nina said she had been looking for someone to cover the weekends for two years, despite the low skill level required.
"The minimum requirement to work here is very, very simple I'd say, just say hello. You don't really need experience to do the job, but not many people want to do the job."
Sarah White of Tribe Recruitment said that while the job vacancy rate hadn't changed much, there were fewer applicants.
Demand for seasonal workers, in particular, was up about 20 percent from last year, she said.
"If I look at our temporary workforce, it's been a huge blow over the past two years.
"As a result, fewer people want to be temporary workers compared to the past as the cost of living and inflation have become much higher."
Employers across the board found it took about a month longer than usual to fill vacancies, she said.
But it's not just the retail and hospitality sectors that struggled for staff.
The executive director of employers' and manufacturers' association Brett O'Riley said nearly every sector was affected by skills shortages, low unemployment and an aging workforce.
"Certainly in the construction sector, there is a real shortage of highly skilled positions such as project management, engineers, quantity meters," he said.
"In the manufacturing industry we see a shortage of technicians, we see a shortage of auditors. We see a shortage in the health system of nurses and doctors."
The solution lay in immigration policy and embracing technology, O'Riley said, and the government was able to immediately increase the workforce by granting amnesty to people who had overstayed their visas.
"There are 16,000 overstayers in New Zealand who are currently unable to legally work in New Zealand, so that's a workforce we could activate," he said.
"Besides, it's really about immigration. Can we have more flexible immigration arrangements with the Pacific Islands? We know there are people looking for work."
In the longer term, the government should encourage companies to invest in technology and training, O'Riley said.