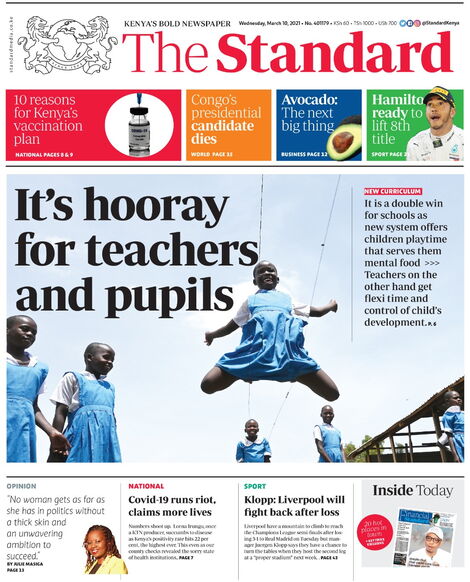 On Thursday, April 8, Standard Group PLC unveiled a new newspaper design in an effort to offer a more visual, interactive and informative look as part of its digital transformation plan.
Seen as a fresh, modern and more daring aspect of journalism, Standard CEO Orlando Lyomu noted that the newspaper would provide insight to the reader and provide quality content.
"This investment is a demonstration of our pride and confidence in Kenya's dynamic business environment. Thus, to our esteemed customers and business partners, we promise to provide high quality news, information and entertainment products. , factual and competitive, "he said.
Standard Group PLC unveiled a new newspaper design on Thursday, April 8.
Deposit
The new paper design is more visually appealing with infographics, in-depth analysis and in the lower left section includes an opinion window that will show quotes from experts giving opinions on current affairs.
According to editor-in-chief Ochieng Rapuro, the news house has deviated from the old outlook in an effort to keep up with the current trend and the reader's demands online.
"Consumer demand is more visual, they need content that is short and easy to consume. The paper comes with a design heavy in graphics and illustration, a quick preview, which allows a transition from print to digital space.
"The real deal has to remain quality content. We promise world-class journalism that will bring insight to the reader," Rapuro said.
The four leaders of the new overhaul include Rapuro, chief digital officer Caroline Kimutai, strategy and content editor Peter Opondo and also editor in charge of the weekly, Nairobian Charles Otieno.
Among the guests in attendance, ICT Cabinet Secretary Joe Mucheru noted that the move would put Kenya on the map in terms of digital content.
"By continually revamping your products with new content and modern designs, you are sending a strong message that you are listening to the voices of your customers," Mucheru said.
Recently, the Standard Group unveiled a multi-million newsroom and revamped the newsroom as part of its digital transformation plan.
The transformation involved adopting new technologies and structures with the aim of seeing all departments working together and achieving convergence.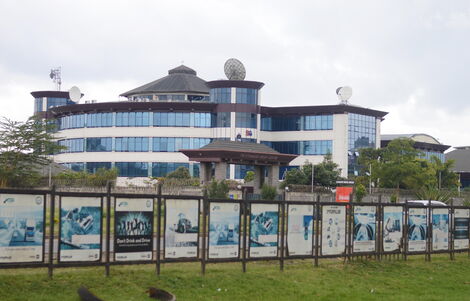 Standard Media Group road offices in Mombasa. Thursday, October 14, 2019
Simon kiragu
TBEN.co.ke