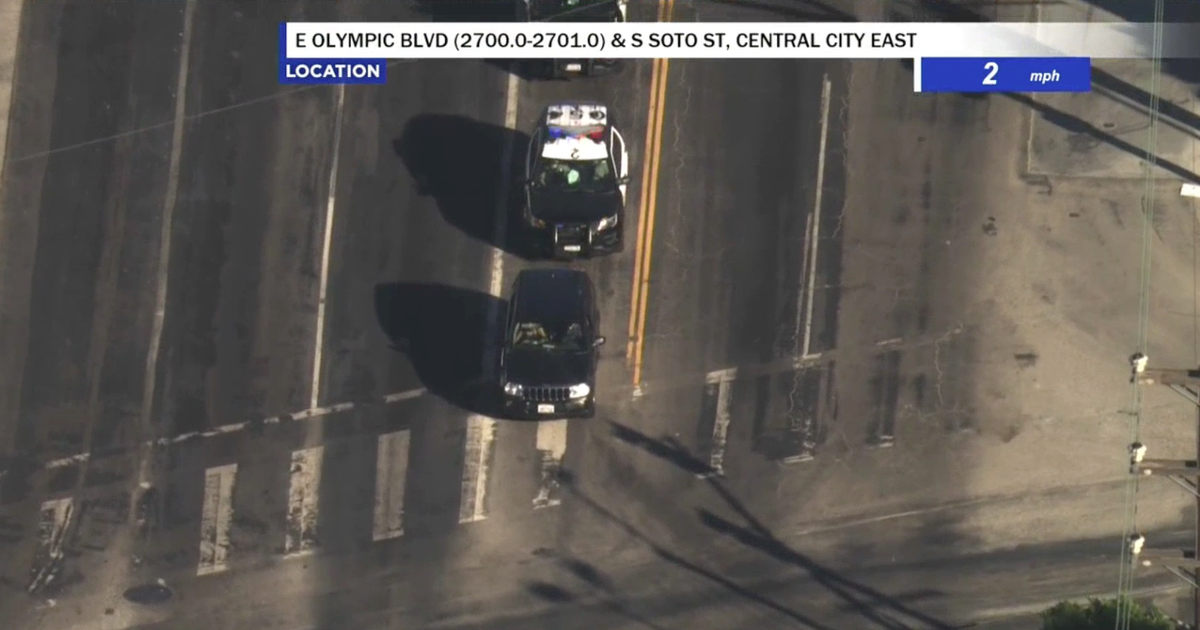 Authorities are pursuing a suspected stolen vehicle in East Los Angeles.
Los Angeles County Sheriff's Officers began pursuing the suspect a little before 4:45 p.m., although it was unclear what prompted them to get involved in the first place.
Deputies said the car was reported stolen from Lakewood on Tuesday.
As the chase continued through the South Gate-East Los Angeles area, the suspect was only traveling at speeds of up to 30 miles per hour.
While Sky9 was chasing, the driver of the vehicle could be seen leaning out the window and holding an object that looked like some sort of booklet in his hand, although it was not immediately clear what the object was.
A passenger was seen in the front passenger seat, as well as a dog in the rear of the vehicle.
Deputies attempted both a spike strip and a PIT maneuver to stop the car, both of which were unsuccessful.
Then the suspect accelerated — driving nearly 80 miles per hour on surface streets, snaking around slower traffic, and hurtling through opposite lanes — forcing officers to give up the chase because of the danger it posed to the public.
At about 5:30 p.m., the suspect finally came to a stop in the Fashion District area of ​​downtown Los Angeles, where it appeared they collided with a light pole and fled on foot.