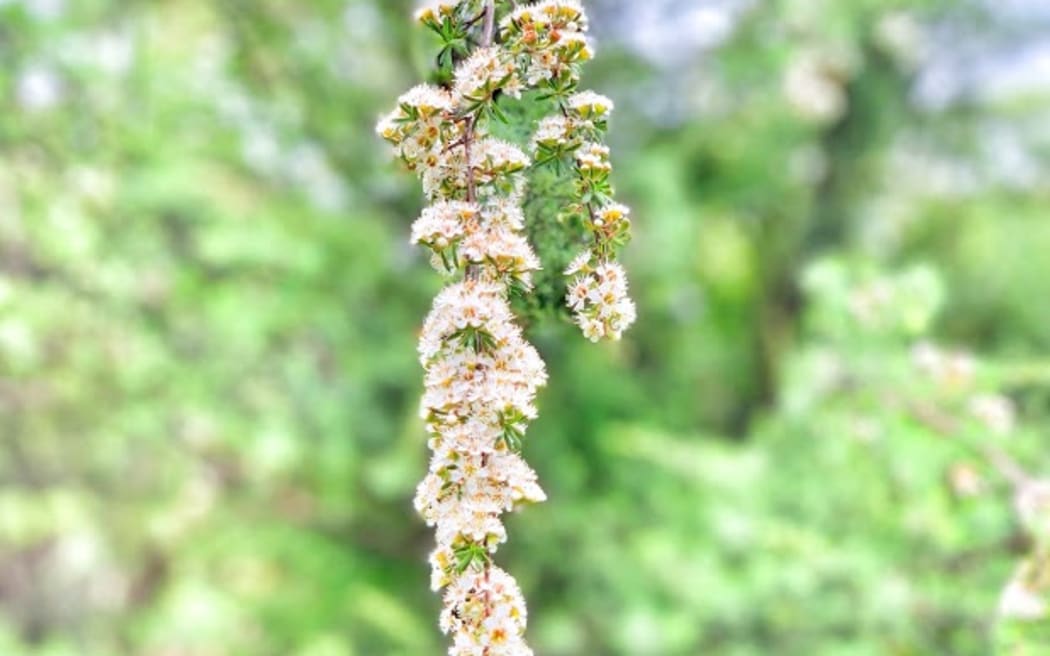 The first clinical study on the use of kānuka oil has shown it to be an effective cream treatment for moderate to severe eczema in adults.
The trial led by the Medical Research Institute of New Zealand involved 80 participants in Aotearoa, a quarter of whom were Māori.
Of those 80, 41 were randomized to use a treatment cream with 3 percent kānuka oil, while 39 other participants used a treatment cream without the oil.
Lead study author Nick Shortt said the 3 percent of the kānuka oil used in the treatment cream was found to be more effective at improving eczema.
"We assessed the participant-reported frequency of eczema symptoms at the start of the study and then after six weeks of treatment, and we found that while both groups improved, the kānuka oil group improved to a greater extent than the vehicle control."
He said the study was an example of an evidence-based alternative to standard treatment creams.
"There's an advantage to having different options for people. One of the things we found was that a lot of people who wanted to participate had tried a lot of other things and saw no effect."
Eczema is a chronic condition that damages skin barrier function, making the skin more sensitive and prone to infection and dryness.
Eczema affects one in three New Zealanders at some point in their lives.
It occurs in 15 percent of children and 9 percent of adolescents and is especially common in young Māori and Pacifica.
Hikurangi Bioactives Limited Partnership Co-founder Manu Caddy said the trial showed promise.
"The success of this trial of kānuka oil for the treatment of eczema is extremely exciting and could now lead to a sustainable and profitable industry for the Tairāwhiti region, creating new jobs for the local population."
Often confused with manuka, Kānuka is native to Aotearoa and grows abundantly in the Tairāwhiti region.
The kānuka tree has traditionally been a part of Rongoā Māori treatments.
Shortt said that kanuka was beneficial in many ways.
"Based on some lab research out there, it appears that kānuka oil has primarily antibacterial and anti-inflammatory properties.
"So it seems like it's really effective at dampening the inflammatory symptoms you'd see with eczema, and then potentially limiting the amount of secondary infections you get from eczema lesions."