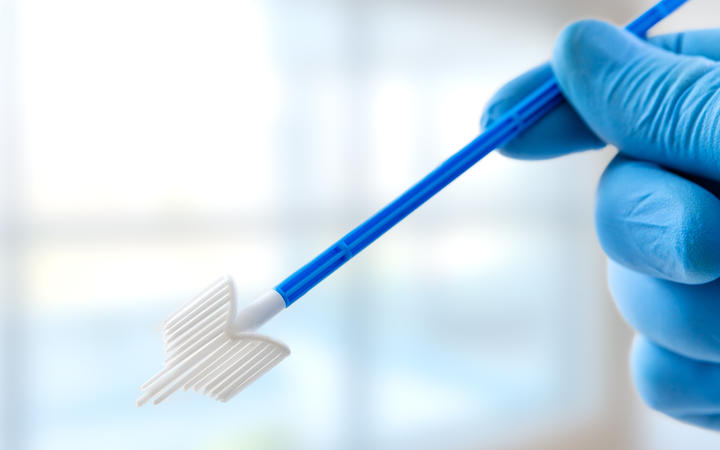 A study supporting a nationwide rollout of cervical self-testing presented its evidence, which reinforces previous researchers' findings that it could save women's lives.
Cervical cancer is caused by the HPV virus and the self-test detects the strains most likely to cause it.
It was due to be introduced this year – having already been delayed for three years – but was again delayed as the Covid response pushed back funding to process the IT system.
Last year, Victoria University of Wellington received $ 1 million from the New Zealand Health Research Council to inform the National Screening Unit about the offer of HPV self-testing as part of the national program screening.
About 900 women from the Te Tai Tokerau Northland region participated in the study, which focuses on Maori women.
Maori women were two and a half times more likely to die from cervical cancer than other women.
The study showed that nearly 60 percent of Maori women passed the human papillomavirus self-test when offered – about three times as many women as those who received the standard cervical smear.
The director of the University's Women's Health Research Center, Bev Lawton, said she expected the improvement to be seen in all women.
"We also offered it to non-Māori women and they also increased their participation, the ones who weren't screened, but the whole focus was on Māori, and we would expect that to be acceptable as well. for non-Maori.
Women could take a vaginal swab on its own, rather than needing a doctor or nurse to use a speculum and collect cells from the cervix.
"The program by the time you look at the cytology which is quite intrusive when you go to the doctor, it is not suitable for everyone, whether it is for access or time. I mean if you take a swab, you can just go in the bathroom and take the sample, that's easy, and I think that's why it's okay and that means we're going to increase screening, "said Professor Lawton.
The research center worked on this study to gather evidence in collaboration with Northland's primary health care entity, Mahitahi Hauora.
Prof Lawton said the HPV self-test was more effective in preventing loss of life.
"We need the gold standard test that looks for the virus because it is 15% more effective at reducing cancer. And the other thing that I think will really appeal to women is that you only have to take the test every five years.
"Cervical cancer is preventable, we should be able to eliminate cervical cancer. If you are looking for the virus, it is more effective than what we are currently doing. Right now we're doing a second-rate test – it's not the We were going to change in 2017 and we didn't, so we really need to push that button. "
She said the government now needs to fund a better, more modern health standard for women.
"This new information is going to be very useful for our program which we can roll out in New Zealand, proving that the government is pushing the button."
.