Sunday press

Depression in fathers after the birth of a child, indoor tennis courts disappear and parents go to talks with the pocket knife
Fathers can also suffer from depression after the birth of a child – but hardly anyone talks about it. Meanwhile, there are fewer and fewer indoor tennis courts in Switzerland and those affected tell of the freaks out of children and parents in everyday school life – the news of the Sunday press.
A sudden pang in the chest. shortness of breath. "I was scared to death." Marcelo Vicente is sitting in the office when everything collapses. The new Daddy lands in an emergency. There the diagnosis is made: depression and anxiety disorder with strong psychosomatic symptoms. Vicente spends four weeks in a clinic.
After childbirth, 15 percent of mothers suffer from postpartum depression. They experience little support – while the fathers are forgotten. In men, postpartum depression is a much bigger taboo. According to studies, every tenth person is affected – the number of unreported cases is high.
"Mental illnesses are the most common birth complication – and yet there is much more talk about sudden infant death," says psychologist Fabienne Forster, who researches the mental health of parents to the Sunday view. The pandemic has increased the psychological burden on young families. In 2022, almost twice as many fathers reported to the Postpartum Depression Switzerland association as three years ago. And with the first Swiss fathers' advisor, Bern-based Remo Ryser, the number of consultations has quadrupled since it started in 2019.
Tennis halls before the end: A sport becomes homeless
Numerous tennis facilities are currently disappearing in Switzerland, writes the "NZZ am Sonntag". For example, the Vitis in Schlieren has to close its doors in April. Plants in Greifensee (ZH), Ibach (SZ) and Oberentfelden (AG) are or were recently confronted with the same problem. This trend has its reasons. A single tennis court requires 600 square meters of space. Because of the high real estate prices, such systems can no longer be operated cost-effectively, says Vitis manager Beat Künzler in the "NZZ am Sonntag".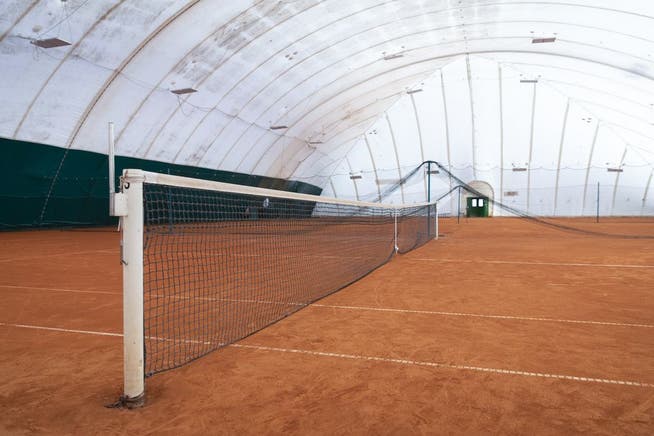 Michel Kratochvil, who runs his own sports halls near Bern, knows the phenomenon: "If the centers are in good locations, they are often sold and then converted," says the former top player in the newspaper. He, too, is constantly receiving lucrative purchase offers for his properties.
With the pocket knife to the parents' meeting – "the parents were allowed into the schools – now they are there"
According to a new study by the Swiss Teachers' Union presented this week, two out of three teachers have experienced violence in schools in the last five years. In the Sunday newspaper, those affected describe concrete examples such as chases on the street, trapping actions on the way to school, freaking out in the classroom and pocket knives during parent talks.
"In recent years, interference in school operations has increased. And with it the excesses," says Daniel Kachel, President of the Zurich Upper School Association Sek ZH. The disputes mostly revolved around grades or impending transfers to the next higher school level, says psychologist Allan Guggenbühl, who is consulted by schools for crisis interventions. "Schools want to encourage parental involvement. I hear again and again: we are all pulling together, we all have the same interests," says Guggenbühl. "That's a bit naive." Above all, parents have an interest: to get advantages for their child, so that it is optimally supported. "Parents were allowed into the schools. Now they are there". (has)