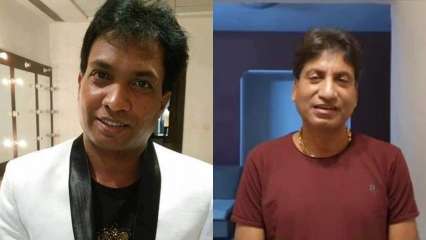 The Narcotics Control Bureau (NCB) granted custody to Bharti Singh and Haarsh Limbichiyaa until December 4. They were arrested by the Narcotics Control Bureau (NCB) in connection with the suspected use of cannabis.
Bharti's peers and friends, Sunil Pal and Raju Shrivastav, have expressed shock at the arrest of Bharti and Haarsh. They gave an interview to The Bharat Express News in which Sunil credited Bharti for his success.
"I'm shocked at the news. It's traumatic for me because I saw Bharti succeed from nothing. It was I who introduced her to the Great Indian Laughter Challenge and I saw how she was popular with her work. I was happy., she thought of me as a brother and greeted me with folded hands, "Sunil said.
He also added: "She is a (cultured) and gentle Sanskari girl. Even Haarsh is a good boy. So how and where it all started, what kind of groupism it is that drives her to take drugs, I am very shocked and sad. "
Raju, on the other hand, wondered if taking drugs would make someone a good comedian or an energetic one. He said, "Can Bharti or her husband Harsh do something like that? My heart is not ready to accept it. What is it? People love you so much, millions of people call you their idol, put your photos on their mobiles, hang them up They want to be like you and they've been cheated. What's the need to do all of this? It's not like drugs will make you good comedians, or that would give you energy. "
Asking what comedy this is, he added, "I'm so sad. I was here to defend her on your show, that our Bharti is not like that and she is a pure artist. now i see the news that Bharti has been. the arrest, she confessed, the police got some evidence and confiscated the ganja from her home. What is going on? What kind of comedy is this ?
.