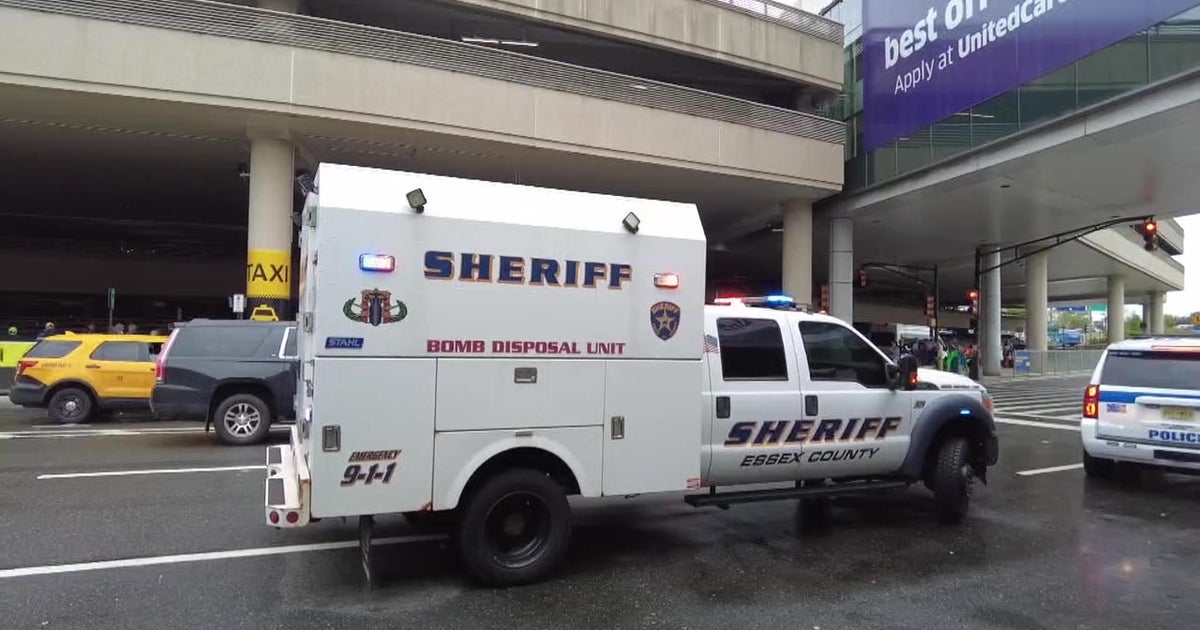 NEWARK, NJ — There is new information about a suspicious package discovered earlier Sunday at Newark Liberty International Airport.
The incident disrupted the operation for hours.
A source said TBEN's Lisa Rozner authorities are viewing the surveillance video to determine who left the suspicious object at Terminal C. Rozner has seen police activity outside the level 1 bathroom in the afternoon.
The Transportation Security Administration said someone reported an unattended item in a restroom in Terminal C and then all of Level 1 was evacuated and the Federal Aviation Administration held some flights.
The Essex County Bomb Squad was called in to remove it. The K-9 Unit of the Port Authority was also present.
"We got through the global access, the usual 10 minute wait. Then the parachute stopped. We thought someone pressed the red button and needed maintenance, but five seconds later they said the building was closed for security reasons. No one is allowed." leave," said traveler Ron Goldfarb.
"I was texting everyone. I said to them, 'I'm fine, I'm waiting out here, don't worry about me. Everything will be fine.' Of course they're worried about me," Woodbridge's Jesus Ayala added.
Authorities have not released much information about what they found, but a source said they are reviewing the video and using other investigative techniques to determine who left the suspicious object in the terminal.
No one was injured, according to the Port Authority.