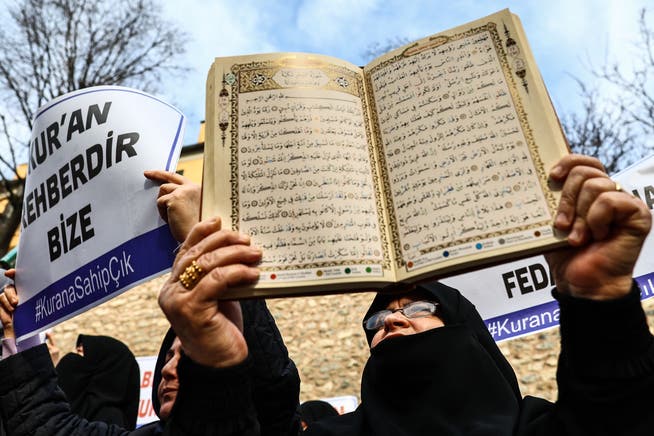 Right-wing extremist burns the Koran: Now the dispute between Turkey and Sweden is becoming extremely dangerous
A far-right politician burns a Koran in Stockholm, and Swedish flags go up in flames in Turkey. The conflict over Sweden's NATO accession is escalating.
Things have been quiet from a Swedish point of view, but they have potentially explosive international ramifications. On Saturday, far-right politician Rasmus Paludan set fire to a Koran in front of the Turkish embassy in Stockholm. The "demonstration" had been approved with reference to freedom of expression, and based on the experience with Paludan, the police cordoned off a large area of ​​the site – to protect him and others.