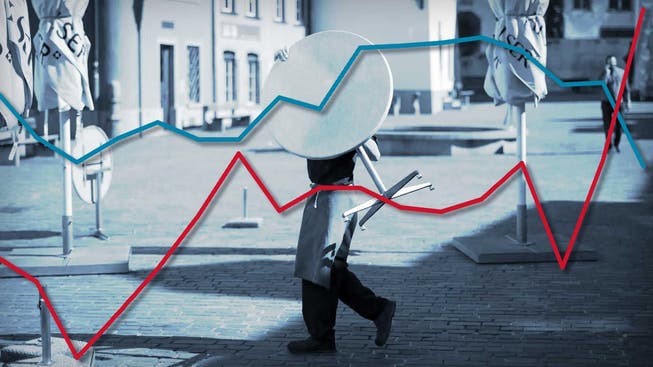 More bankruptcies than ever before: the decline in pubs is reaching a peak – these cantons are particularly hard hit
Covid-19, staff shortages and inflation: the Swiss gastronomy scene was hit hard in 2022. This is now reflected in the numbers. The number of companies has only increased in a few cantons.
At the end there is a red number, more precisely a minus of 490 companies. In 2022, for the first time, fewer gastronomy businesses were founded than had to file for bankruptcy, a first in Switzerland. This is shown by commercial register data collected by the Crif Institute and evaluated by this newspaper. Last year, 2445 restaurants, bars or other catering businesses were founded, while 2935 had to deposit their balance sheet.